Looks like another Marvel movie is taking a leaf out of Thor: Ragnarok's book when it comes to featuring a female villain. In February, director James Gunn took to Twitter to announce that eagerly-anticipated sequel Guardians Of The Galaxy Vol. 2 had begun filming, also sharing that actors Elizabeth Debicki, Pom Klementieff, Chris Sullivan and Kurt Russell were on board.
While it had been widely reported that Russell was going to appear as hero Peter Quill aka Star-Lord's father in the follow-up, the other cast members remained unknown. But now, according to JoBlo, Debicki, most recently seen in BBC miniseries The Night Manager, is set to play antagonist Ayesha.
Also referred to as Kismet, Her and Paragon throughout the original comics, Ayesha is actually more often than not referred to as a superheroine rather than a villain. However, she did once take down the Fantastic Four under the influence of the organisation that made her, called the Enclave. Following her defeat of the foursome, she was eventually fled the Enclave when a black hole grenade transported her into another dimension.
She's a character with strong Guardians Of The Galaxy connections too. In the comics, Ayesha was closely associated with Adam Warlock, a character known as Him who was also made by the Enclave, and she also gave birth to a son, Star Hawk, both of whom actually went on to become a guardians themselves in the relevant timelines. Her powers include absorbing and storing cosmic energies and limited telepathic abilities: she can understand any language and she could control minds. She'd certainly make a formidable foe for Quill and the gang too, as when her body is hurt, it automatically produces a regenerative cocoon around her.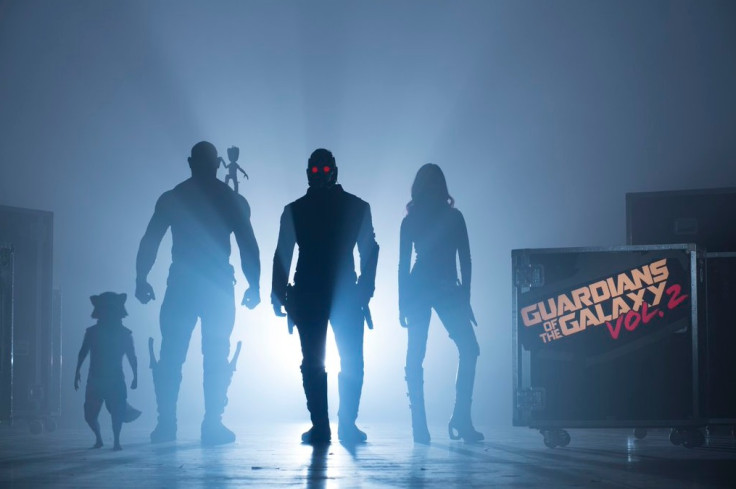 The speculation follows on from ComicBookMovie report back in March that Debicki was revealed to have been cast as Ayesha by an anonymous insider. While Ayesha may not necessarily have been an out-and-out baddie in the comic-book source material, Debicki has certainly proven that she can channel her inner meanie. In 2015, she starred as the main villain in Guy Ritchie's action-packed spy comedy The Man From U.N.C.L.E.
Alongside the aforementioned newbies, the original gang will be back reprising their roles. Chris Pratt will once again be seen as Quill while the rest of the unlikely space-faring Guardians will be made up of Zoe Saldana's Gamora, Dave Bautista's Drax The Destroyer and animated characters, Rocket Raccoon and Groot (in adorable mini-form following on from the events of the first film), that Bradley Cooper and Vin Diesel lend their voices to, respectively.
Michael Rooker will also be returning as blue 'bad guy' Yondu as will Karen Gillan, as the even bluer, and even badder, Nebula. Guardians Of The Galaxy Vol 2 is currently scheduled for a UK release in cinemas on 28 April 2017 and 5 May in the US. It will reach cinema screens right in the middle of two other planned Marvel movies, Doctor Strange (being released on 28 October 2016) and Avengers: Infinity War - Part 1 in April 2018.
For more entertainment news follow A-List on Twitter @Alistinsider