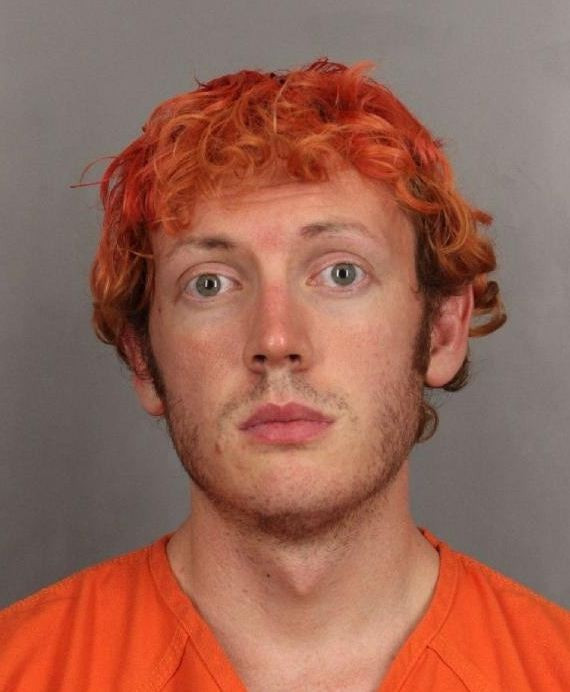 A face mask resembling James Holmes, the man accused of a horrific shooting in Aurora, Colorado, USA in July, was put up for sale on eBay and then removed, citing the nature of Holmes' crimes as making any such sale insensitive. The mask, on sale for the Halloween holiday, was priced at $500 (approximately £300) and made to look like Holmes' mugshot - with orange hair.
ABC News reported the mask was put up for sale by a user calling himself "realface13", who claimed he won it at a high stakes poker tournament in Europe.
"The listing was removed because it did not comply with our Offensive Materials policy. Out of respect for victims of violent crimes, eBay does not allow listings that attempt to profit from human tragedy or suffering," eBay told ABC News.
The shooting occurred on 20 July, during a midnight premiere of The Dark Knight Rises, a Batman film starring Christian Bale, Tom Hardy and Anne Hathaway, and left 12 people dead and 50 injured.
The item on sale came with this description:
"Halloween is only a month away. SHOCK EVERYONE YOU KNOW! He was referred to as "The Joker", "The Dark Knight Shooter," "The Ilama," "The Extraordinary Gifted" but his real name is JAMES HOLMES! There is nothing more scary than crawling into James Holmes mind and wearing his face. His "soul penetrating eyes" and "The Joker" orange hair makes this mask the most disturbing object you will ever own. Imagine owning the mask of supposedly the most dangerous mass murderer in US history. This is a high quality latex rubber mask which was custom designed for a private collector overseas. I won this mask playing high stakes poker tournament when I was in Europe. I guaranty you that this is the only mask in the world and it is practically priceless because it was used in the production of the most controversy documentary which will come out in 2013. This mask is sold as is and there are no returns. If you have 0 feedback and you are interested to bid on this item you have to contact me first. I will ship the mask immediately after I receive the payment. Good luck!"