Bomb disposal teams are trying to get into the apartment of the main suspect in the Aurora cinema massacre in the belief that it has been booby-trapped.
Police have named 24-year-old James Holmes as their prime suspect in the shooting which left at least 12 people dead and 50 injured at the Century 16 cinema in the Colorado city of Aurora. His apartment is believed to be primed to explode if anybody tries to get in and five blocks around the apartment building have been evacuated as the bomb squad moves in.
Bomb disposal experts used a hydraulic ladder to gain access to his apartment through a window after fears were raised that the front door had been wired to a bomb.
The death toll in the cinema carnage was revised down from an earlier figure of 14.
Holmes, who is believed to have been a student at the University of Colorado Medical School until June, was arrested in the car park of the cinema, where the shooting took place during a screening of the Batman sequel, The Dark Knight Rises. According to broadcaster NBC, he was carrying four weapons when arrested.
A bucket of ammunition was found in the vicinity of his home five miles from the cinema.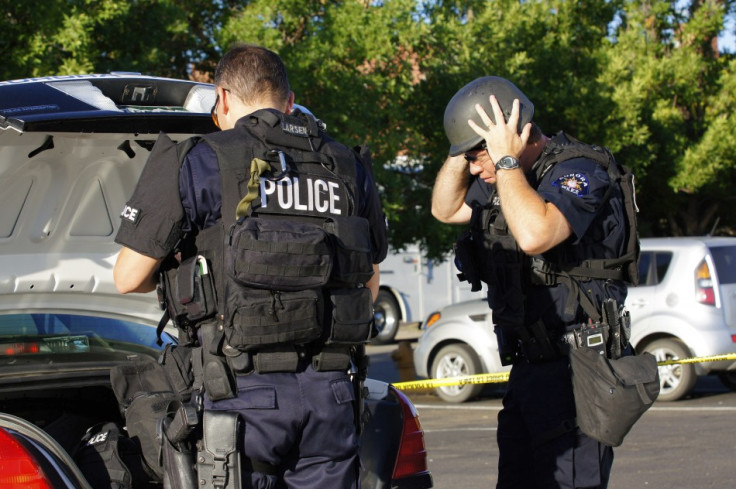 Broadcaster NBC claimed that Holmes, who is in police custody, is not on any terrorist watchlist. He is not thought to possess a criminal record.
A San Diego woman, identifying herself as Holmes' mother, told ABC News: "You have the right person.
"I need to call the police. I need to fly out to Colorado."
Three-month-old among casualties
Reports suggest the gunman tossed two teargas canisters into screen 9 of the cinema, before opening fire during a midnight show of the Batman.
Many children were feared to be among the casualties. Fox News has reported that a baby was shot at close range, and Aurora's University Hospital has confirmed that the youngest patient from the shooting is just three months old.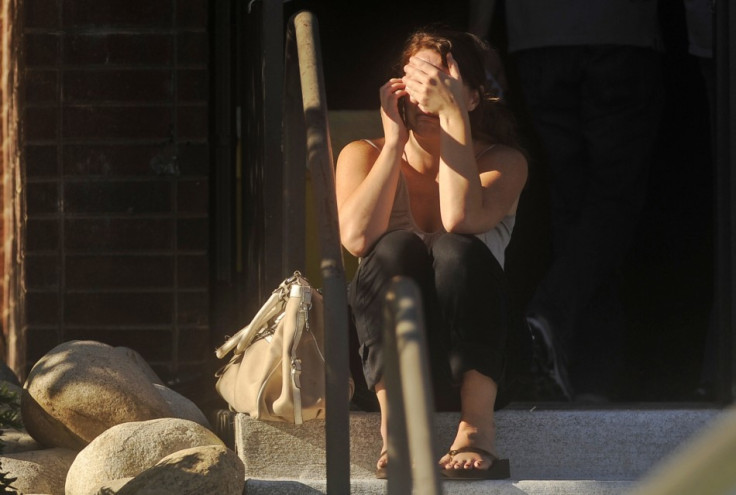 Local reporter Justin Joseph of KDVR said: "As people ran this gunman opened fire, hitting people. Police sources have told us there are at least 10 bodies inside the cinema, most of them children or teenagers, and one baby.
"A baby was shot at point blank range. The family were gathered around screaming."
President Barack Obama released a statement saying he was shocked and saddened by the Colorado shooting.
"We are committed to bringing whoever was responsible to justice, ensuring the safety of our people, and caring for those who have been wounded," he said.
Michael Bloomberg: Time to do something about gun control
But his initial comments failed to soothe everybody, including New York mayor Michael Bloomberg who has reignited the debate in the US over gun control. "There are so many murders with guns every day, it's just got to stop," he said.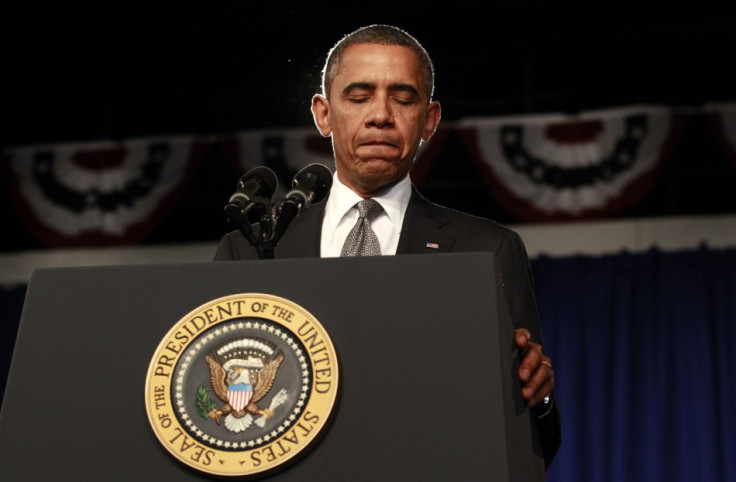 He accused President Barack Obama and Republican presidential challenger Mitt Romney of failing to grasp the issue and do something concrete about gun control.
Bloomberg, whose city and state have some of the toughest gun control measures in place in the US, told radio host Michael Gambling: "If it was one of your kids in Aurora, maybe you'd stand up and say I'm not going to take this any more."
He was speaking before Obama addressed an election rally and spoke about the tragedy.
The president called it a "heinous crime and a tragedy".
"We may never fully understand what causes someone to take the life of another," he said. "This is a reminder that life is very fragile.
"Michelle and I will hug our girls a little tighter tonight, and I'm sure you will too."
Aurora, Colorado Shooting: Sportscaster Jessica Redfield Among 12 Victims of Batman Premiere Massacre
Aurora Colorado Gun Rampage: Sick Prankster Captain Janks Claimed to be Police Chief and Raised Batman Death Toll
Aurora Colorado Shooting: Panic As Blood-Soaked Batman Fans Flee Masked Gunman [VIDEO]
Aurora, Colorado: 14 Dead in Shooting Rampage at Midnight Showing of The Dark Knight Rises [VIDEO]
Aurora Colorado Shooting: Warner Bros Cancels Paris Première of Dark Knight Rises