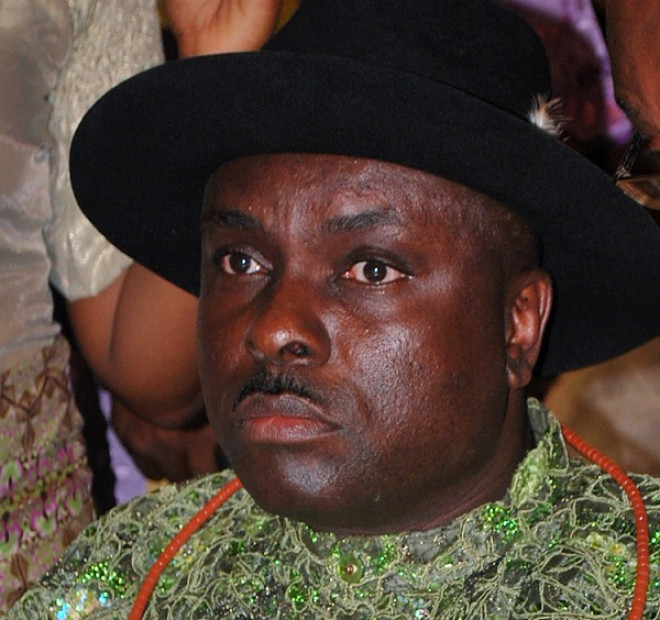 James Ibori was a rich man and had the sprawling mansion and luxury fleet of cars to prove it.
The Nigerian owned a £12.6m private jet, a £600,000 fleet of armoured Range Rovers, a £120,000 Bentley, and had a £340,000 Mercedes Maybach shipped to his £3.2m mansion in Johannesburg.
Ibori had come a long way from the £15,000-a-year job he had as a Wickes checkout assistant in Neasden, north London.
But Ibori's millionaire lifestyle had been funded by a £157m fraud that was uncovered only after he was extradited to face corruption charges in the UK in 2012.
The 51-year-old, who now lives in Hampstead, northwest London, pleaded guilty to money-laundering after pocketing a reputed £50m in cash stolen from the west African nation's oil-rich Delta state, which he had been state governor of for eight years from 1999.
He now faces a confiscation order under the Proceeds of Crime Act but might only have to pay £330,000, Southwark Crown Court heard.
But how did Ibori, who given his political connections was at one point seen as a future president of Nigeria , rise to such prominence?
Return to Nigeria
He left England to return to his home country in 1993 after two brushes with the law. He was caught allowing his wife to walk through the Wickes checkout aisle where he was working without paying for the products she had taken off the shelves.
They both pleaded guilty at Isleworth Crown Court and were fined.
The previous year, he was convicted of possession of a stolen credit card, which had had £1,000 spent on it, and was fined.
After the seconde conviction, he returned to Nigeria at a time when the country was mired in political instability.
Ibori got a taste for authority when he helped a friend campaign for governor. After a military coup in 1993, Ibori is said to have attained a position in security, but as Nigerian-based journalist Antony Goldman has said, Nigeria was a "murky business" at the time.
Suspicions
During the mid-1990s the FBI investigated how millions of dollars he transferred to accounts in the US came into his possession.
Investigators suspected it came from advance fee fraud but there was insufficient evidence to prove the claim.
In 1999, Ibori was installed as governor of the oil-rich Delta State and had to swear an affidavit that he had no convictions.
Over the folowing years, he plundered the state's oil cash reserves, paying off a mortgage on a £2.2m house in cash from funds diverted from state coffers.
The purchase alerted British authorities in 2005 but it was not until 2010 when current president Goodluck Jonathan targeted curruption that Ibori fled Nigeria for Dubai where he was arrested and extradited to the UK to face trial.