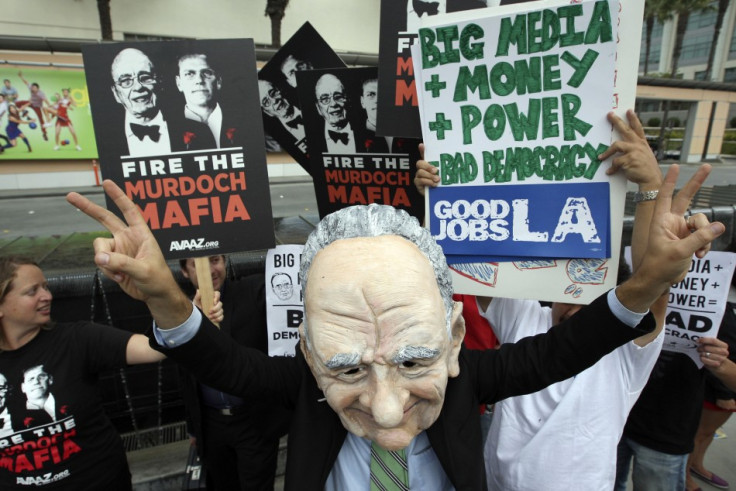 James Murdoch's position as News Corp.'s deputy chief operating officer is under threat after more than a third of shareholders voted against his re-election at the media corporation's annual meeting.
In a backlash over the phone-hacking scandal, 35 per cent of shareholders voted to oust Murdoch, 39, son of the world's most famous media mogul, Rupert Murdoch.
In another attack against the family, Murdoch's other son, Lachlan, received a 34 per cent vote against his election to an executive position.
It represents another blow to the Murdochs, who have endured endless criticism since the phone-hacking scandal was brought to a boil during the summer when both Rupert and James were brought to testify before the British Parliament's Media, Culture and Sport Committee.
James Murdoch will be attending a second session at the committee who now have further questions over the News International phone-hacking scandal, which has fuelled speculation that he knew more than he let on when he appeared in July.
Labour MP Tom Watson, who has championed the exposure of the scandal, flew to Los Angeles Thursday to attend the News Corp. meeting and address shareholders directly on the events in the UK surrounding the News of the World's offences.
Julie Tanner, from an investor group, Christian Brothers Investment Services, said: "Shareholders are saying loud and clear that this board has failed as a group."
She called for "a truly independent investigation" into the scandals and proposed the new chairman to be independent as well.