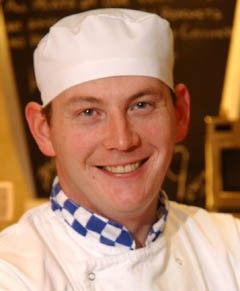 Tradition and innovation can mingle, and meshed if boundaries for originality are maintained and respected, shares Pat Whelan, director at James Whelan Butchers of Ireland.
At the forefront of continuously building the business of his great grandfather to his father before him, Pat is serious to keep the traditions intact but is convinced that innovation can help them thrive for years to come.
Traditions centred on consistent quality standards had been known and passed for five generations at James Whelan Butchers.
The Whelan farm in Clonmel had been consistently producing Aberdeen Angus and Hereford cattle that have through the years sought for unsurpassed excellence and taste with their traditional slow, dry-age processed beef.
"With the changes I've made with the business, I have to make sure that the business remain relevant to the generation that I'm now serving," reveals Pat.
Acknowledging the potential of the internet for all types of business, Pat Whelan tapped Vodafone.ie to make sure he reaches his clients, who are now more inclined to do business with this new avenue of commerce.
"The internet has offered me an opportunity to have a shop window in everyone's home," he passionately shares.
The James Whelan Butchers enterprise, with its website: http://www.jameswhelanbutchers.com/ and stable internet connectivity courtesy of Vodafone.ie, now accepts orders online and deliveries to all over Ireland and parts of Great Britain.
He has proven that the strict business traditions and technological innovations like the internet can co-exist, balanced and even grown through time and effort, and with a very reliable service provider like the Vodafone.ie.
Vodafone.ie provides different business packages for small, medium to big enterprises in Ireland and the rest of the U.K.
Opportunities abound on the Internet, and so are the challenges. Vodafone.ie will help you reach out to customers and clients just like how it has been helping the James Whelan Butchers grow beyond borders to new horizons of success.