Jamie and Jools Oliver have welcomed their fifth child together. The couple took to social media to reveal that their newborn is a baby boy. As of now, the proud parents have not disclosed the name of their son.
The celebrity chef and his wife revealed the good news via Instagram on Sunday. Jamie shared a photo of his son on Instagram, which was accompanied by a lengthy caption, wherein the happy father has revealed some details of their child.
"And then this just happened guys !! IT'S A BABY BOY !! Everyone in the Oliver family is very surprised and beyond happy," James wrote.
"He arrived safely, mum / @joolsoliver was really really amazing, unbelievably composed, natural birth and my two eldest Girls got to come in at the very end as the baby was born which was amazing to witness very very emotional," the 41-year-old wrote.
He continued: "8 lbs (that's 16 packs of butter for you bakers out there) anyway were all hitting the hay it's been a long day big love... bless a little baby boy Woop Woop !!!! And love to all you mums out there how amazing you are it blows my mind .... Big love jamie o p.s no baby names yet ........"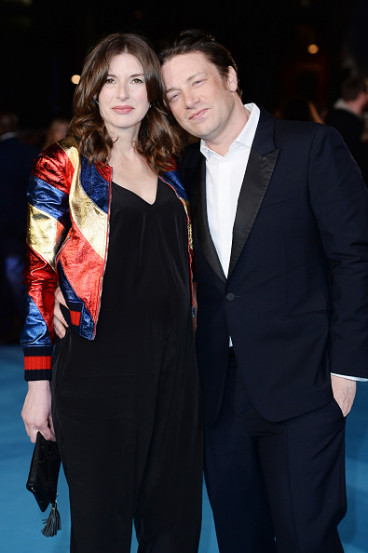 Jools shared a photo of herself breastfeeding her child.
"Little baby boy Oliver has arrived we are so very happy, blessed, grateful and totally in love all over again and so very proud of our two eldest daughters who cut the cord ❤️ Jamie was my hero (no name yet)!!! XXXX," co-designer of Little Bird By Jools at Mothercare wrote on Instagram.
According to News, the couple's eldest daughter — Poppy Honey Rosie, 14, and Daisy Boo Pamela, 12 — had a role in their brother's delivery. The two little ones helped cut the baby's cord.
Two weeks ago, the whole family got together for a baby shower and later the 41-year-old mother shared an emotional thought on packing her hospital bag.
"How many times am I going to pack and unpack the baby's hospital bag!!! Nerves and excitement taking over!!! Still have the little nightie my big sisters, myself and all our babies have now worn. 46 years old and my inspiration for all our Little Bird collections," she wrote.