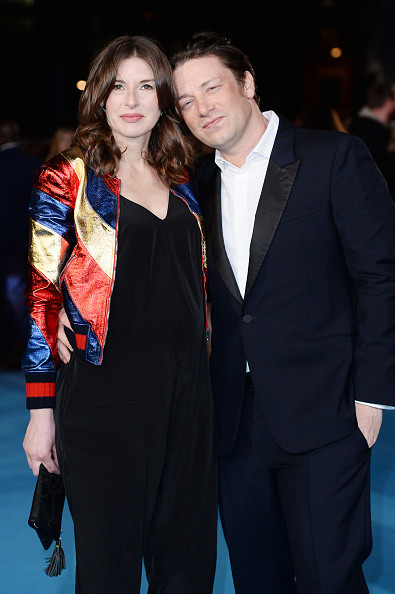 Jools Oliver has made her first public appearance at the London premiere of Eddie The Eagle in Leicester Square on 17 March, just hours after it was announced that she is expecting her fifth child with husband, Jamie.
Wearing a black jumpsuit with a multi-coloured metallic jacket, she revealed her growing baby bump. The 40-year-old, who has children Poppy Honey, 14, Daisy Boo, 12, Petal Blossom, six and Buddy Bear, five, with TV chef husband Jamie, is said to be "thrilled" to be pregnant again.
Confirming the news the pair said they are "really pleased" to be adding to their brood. Jamie told The Mirror: "I love kids. My family keep me honest, I have a weird job, a weird life, but my family keep me quite real.
"I thought we'd have a couple of kids but that's about it. Basically I do what I'm told but she's an amazing family maker and I just go with it." Asked if he wanted a boy or a girl, Jamie added: "You know what, I'm always grateful for what I get, it would be nice to balance it out a bit."
A close friend of the family earlier revealed the news of the impending arrival, telling The Daily Mail: "Jools is radiant and blooming for the fifth time. The baby is expected in August."
Oliver has been keen to add to her family for some time. Speaking to The Sunday Times' Stylemagazine in January last year, she said: "There's this Moses basket I designed ... [that] I haven't been able to test personally yet. It would be nice to put it to use."
Celebrity chef Jamie was not quite so eager to add to the family, previously admitting that four kids was "more than enough" and that a vasectomy "could be an option". In 2013 he explained: "It's quite hard to have time for each other when you have four kids so I don't want another excuse for me and Jools not to have time together. If she really, really wants another one then she might get her way, but I am very blessed with what I've got."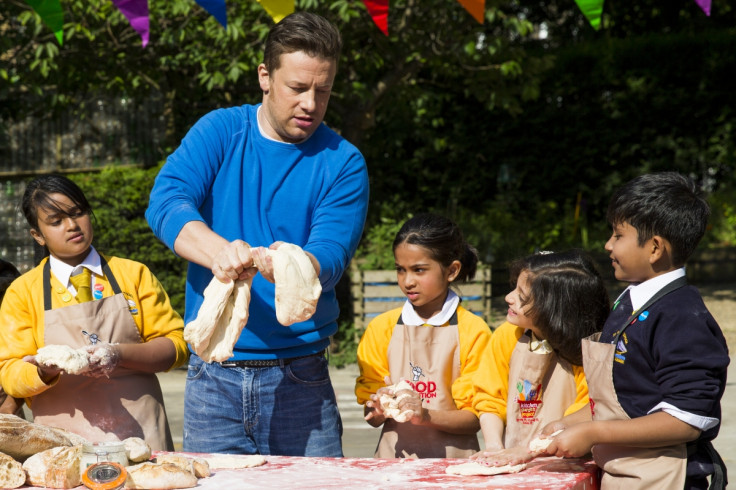 In an interview with Mama Love magazine in December 2015, Jools described her life with the children and how she feels about turning 40. "Really I do not feel any different to any other mum. Most of my days are pretty boring and centre around the children," she said. "I loved turning 40 mainly because I thought it was a bit of a privilege. To have made it there happy and complete was brilliant. I'm maybe not so excited to get to 41 but that's just stupid worries about life going to quickly!
The couple met in 1993 and tied the knot in 2000. They welcomed their first daughter – who was conceived using IVF – two years later.
In 2015, they celebrated their 15th wedding anniversary. Describing their married life together she said: "I loved my 30's and was so proud of everything Jamie and I had achieved together especially the children. We are very supportive of each other and proud of everything the other does so I think I am pretty proud of how our marriage has grown and remained so stable and happy."
It's been a good week for Jamie who as well as making the announcement of the new addition to his family, was celebrating the new sugar tax on soft drinks after tirelessly campaigning for the change.