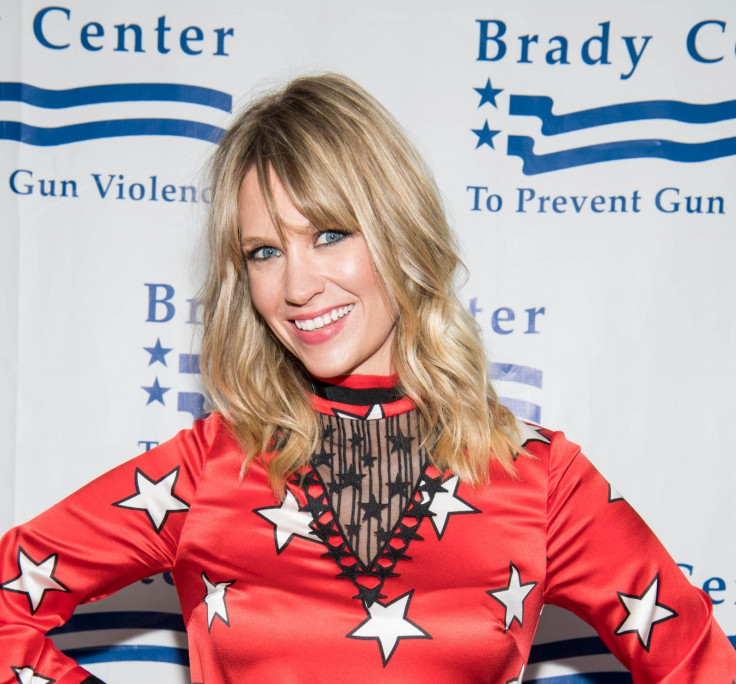 January Jones took to social media to share a throwback naked photo of her pregnant days to celebrate her son Xander Dane Jones's birthday, as he turned six on Wednesday, 13 September.
The Mad Men actress is seen completely naked in the underwater shot, covering her breasts with her hands and floating in water with a huge baby bump.
The Instagram post is captioned, "Happy day of birth to my son, my whole heart." The 39-year-old actress's post has garnered a positive response from her 508,000 followers, with many calling her "gorgeous."
A fan of Jones wrote, "That's so sweet and look at that tummy. Grace Kelly swallowed a basketball." Another said, "What a gorgeous picture. This is the prettiest pregnancy pic I have seen yet. Just beautiful."
A follower of Jones commented, "That is amazing! Amazing that you thought to have an underwater pregnant pic taken. I love it." Most fans have taken the opportunity to wish the six-year-old a happy birthday.
"Happy Birthday to the coolest kid on the planet!" a user commented, another said, "beautiful photo! Happy Birthday to your little man!"
Amid all the lovely comments, an Instagram user criticised Jones for her not-so-subtle gift for her son, and said, "As artful as it is I can't see any little boy ever wanting to see his own naked mama, so probably not the best gift to him lol."
January, who has remained mum on the identity of Xander's father, spoke to Red magazine earlier this month, about the male role models in her son's life.
She told Red Magazine, "Xander has a lot of bro time with the neighbour dads and my dad, who is super young. It's good to have strong women around a man to teach him to respect women. He doesn't have a male person saying "Don't cry" or "You throw like a girl" ... all those s***y things that dads accidentally do."