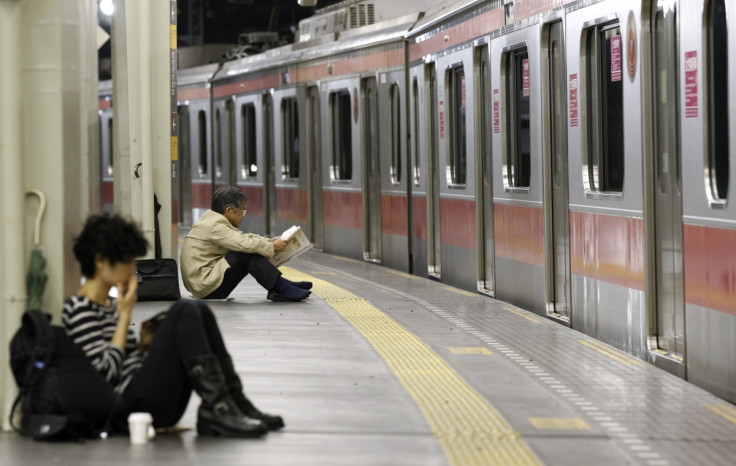 Two tube drivers in Japan are fighting back against the Osaka government's grooming requirements that bans beards and requires women to wear makeup at work. The drivers are suing the local authority for mental anguish after the city cut their bonuses because they allegedly refused to shave off their beards.
The two workers on the western port city's underground network are seeking 2.2m yen (£13, 550, €17,415, $19,330) each. "Growing a beard is an individual freedom, just like choosing clothes or hairstyles," the lawsuit says, according to Kyodo News. "The city's grooming standards violate this freedom, which is guaranteed by the constitution."
Both men had beards for more than a decade when the city introduced new standards of appearance in 2012. The grooming code, which was drawn up by the then major Toru Hashimoto, also banned tattoos.
Hashimoto had apparently ordered more than 30,000 Osaka city employees to declare if they had tattoos after complaints that a welfare officer had intimidated children by showing of his tattoo. Six city workers who refused to participate were reprimanded by the city and Hashimoto suggested that city employees with tattoos should either have them removed or find work in the private sector.
Tattoos, according to Kyodo are traditionally associated with membership of a crime syndicate in Japan. However, it is starting to become popular among the younger generation as a fashion statement.
Hashimoto's successor, Hirofumi Yoshimura has reportedly denied that the grooming guidelines were excessive and said that they were meant to make passengers' The two tube drivers, both in their 50s, allege that they were rated poorly in their performance evaluations because they had refused to shave off their beards.
"I have never neglected to groom my beard and never received complaints from passengers about it," one of the tube drivers told reporters. "I can't accept being told that I am dishevelled just because I have a beard," he said, according to Kyodo.