Japan approves baffling new toilet symbols in attempt to save tourists' blushes
These strange symbols could save you a lot of embarrassment on your next trip to Japan.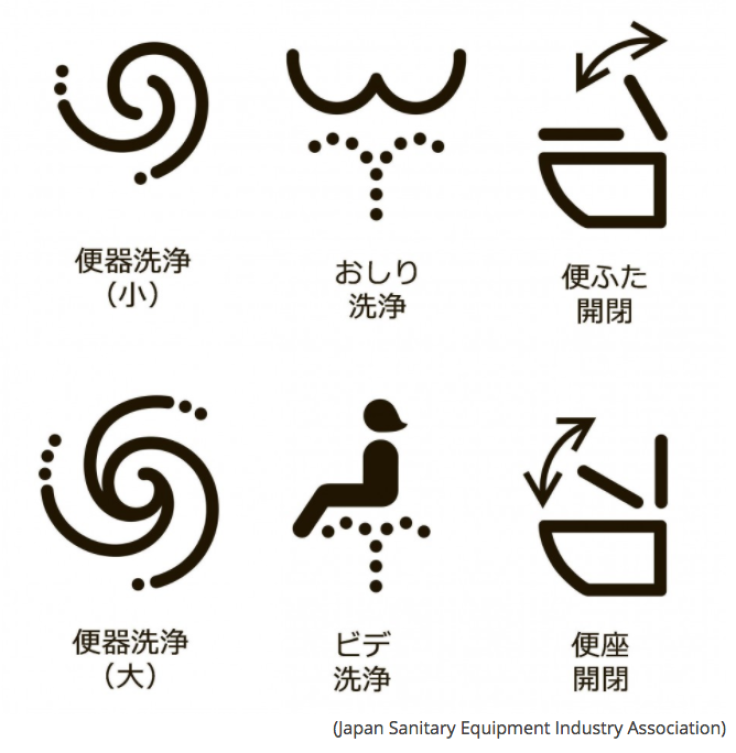 Japan's obsession with technology has long fascinated the West, not least when it comes to their innovative approach to electric toilets.
The country's hi-tech lavatories offer a bizarre array of features including: lid control, bidet, flush strength and even air-drying capabilities. These options, however, do have a tendency to overwhelm tourists and non-Japanese speakers who struggle to decipher the baffling technology.
Thankfully, help is now at hand. A campaign by the Japan Sanitary Equipment Industry Association has devised a set of six pictograms in a bid to make the nation's toilets more user-friendly.
The images, with one even showing a representation of a stylised bottom, explicitly detail what what each feature provides.
Previously, electric toilet manufacturers used different symbols for the various functions, sometimes creating an embarrassing situation for tourists.
Designed last year, the technical illustrations will help avoid more loo-related mishaps by providing "a toilet environment that anyone can use with peace of mind", they said.
The International Standardisation Organisation (ISO) approved all six pictograms on Monday, according to Kyodo News.
The move will be particularly welcome to those visiting the country for the 2020 Olympic Summer Games in Tokyo.
Tourist numbers to Japan has been growing in recent years, with nearly 30 millions visitors making a trip to the country in 2017, including over 200,000 from the United Kingdom alone, according to The Ministry of Economy, Trade and Industry.