Japan is reportedly planning to strengthen its naval by shifting construction efforts to lighter military frigates each year. The Far East country is apparently looking to adopt the new strategy to enforce its claim over uninhabited islands in the disputed East China Sea.
Japan intends to accelerate a warship construction program by making two frigates a year as opposed to one per year. This means, from April 2018, Tokyo will make two 3,000-tonne class ships a year, a few sources who know of this plan told Reuters.
Previously, Japan was building only one heavier 5,000-tonne class destroyer annually.
The ships patrol the fringes of the contested waters, where Tokyo is embroiled in a land dispute with China and Taiwan since the 1970s.
Japan is seeking to build a fleet of eight such new class ships at a lower cost as it plans to maximise its navy's reach to patrol the disputed waters. It is thought to also include mine-sweeping and anti-submarine capability.
The sources who spoke on the condition of anonymity said that naval shipyard operators are expected to bid for the new shipbuilding contract soon. It would include Mitsubishi Heavy Industries, Japan Marine United Corp (JMU) and Mitsui Engineering and Shipbuilding.
"We need to ensure our ability to build naval vessels at home," one of the sources told Reuters.
Each ship is estimated to cost Japanese yen 40-50bn ($353-$443m) each for a total expense of over $3 bn.
Japan's move to expand its warship building programme comes as its military officials are said to be concerned that Beijing may seek to augment its influence and control the East China Sea, especially around Japan's southern Okinawa island chain.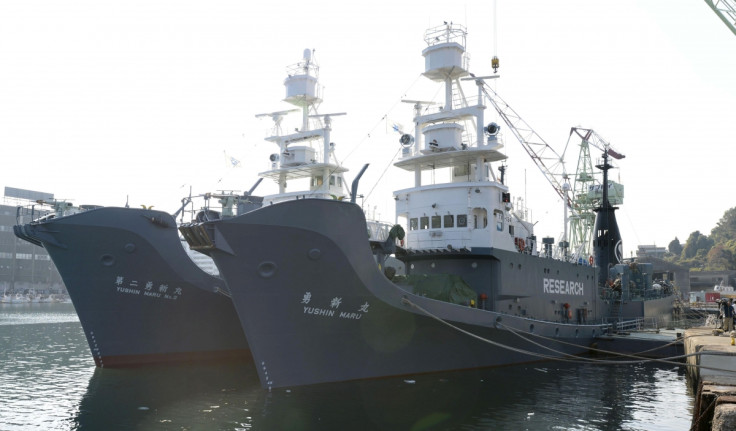 China and Japan have locked horns over the territorial dispute, with both the countries continuing to claim a group of uninhabited islands in the East China Sea, which China refers to a Diaoyu and Japan as Senkaku.
The report of this new strategy has come less than two weeks after new US defence chief James Mattis reaffirmed that Washington would continue with its commitment to Japan's security. During his visit to Tokyo earlier this month, Mattis said the US' protection to Tokyo would also extend to its territorial row.
.