World's largest seaplane built by China to make maiden flight in first half of 2017
China first unveiled the aircraft, AG600, in July last year.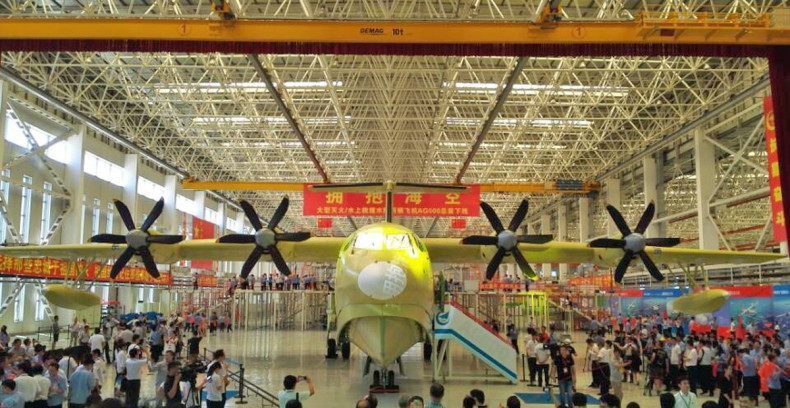 The world's largest amphibious aircraft built by China is all set to make its maiden flight in the first half of 2017 after its four engines successfully passed a series of rigorous tests, state media has reported on Wednesday (15 February).
The massive China-made seaplane, dubbed the AG600, is rolled out by state-owned Aviation Industry Corporation of China (Avic). It took the company almost eight years to develop it and said it would be useful in fighting forest fires and embarking on rescue missions.
China first unveiled the aircraft in July last year and it is thought to be part of Beijing's efforts in minimising its dependence on foreign goods in crucial sectors.
Avic said the AG600 is 37metres long with a wingspan of 38.8metres and is so far, the largest plane with marine landing and take-off capability. It is reported to be nearly the size of a Boeing 737.
However, its wingspan is said to be considerably smaller when compared to the H-4 Hercules - also known as Spruce Goose – that was designed in the 1940s. It was regarded as by far the largest seaplane ever built and it was meant to carry allied troops into battle. However, H-4 Hercules reportedly made only one flight, in 1947.
According to Xinhua news agency, the aircraft has a maximum take-off weight of 53.5 tonnes and flight range of up to 4,500 kms. It can also reportedly collect 12 tonnes of water in 20 seconds, besides having the capacity to rescue up to 50 people far offshore.
Avic's deputy general manager, Geng Rugang, said earlier in July that the aircraft is the "latest breakthrough in China's aviation industry".
Its chief designer Huang Lingcai said that the AG600 is "like a ship that can fly, with advanced gas-water dynamic engineering and underwater corrosion resistance technology".
After completing its production in July, Avic displayed AG600 at China's biggest meeting of aircraft makers and buyers in November. The seaplane reportedly received 17 expressions of interest.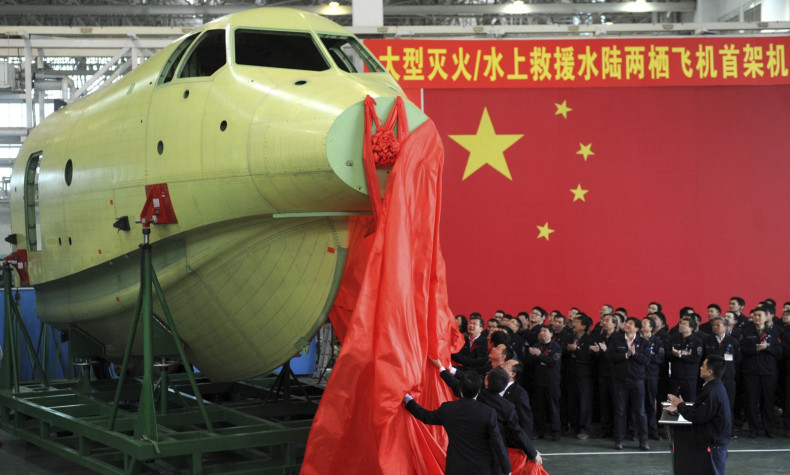 The communist country also showed off its Chengdu J-20 stealth fighter in public for the first time during the air show in November. In June last year, Beijing also rolled out the C919, its first domestically developed narrow-body passenger plane.
The launch of this aircraft is said to rattle nerves in the Asia-Pacific region and in the US, especially since China has been keen in adopting a more muscular approach to territorial disputes in the South and East China Seas. The AG600 is speculated to potentially extend China's ability to conduct a variety of operations in the contested waterways.