Princess Mako, the granddaughter of Emperor Akihito and Empress Michiko, has officially announced her engagement to a commoner after receiving the emperor's approval. The engagement will be the first among the four grandchildren of the king and the queen.
The princess announced her engagement on Sunday (3 September) at a press conference, describing her fondness for her former university classmate – Kei Komuro. She said she was first attracted to Komuro's "smile like the sun".
The formal announcement from Japan's Imperial Household Agency came after local media reported news of the planned engagement in May. The news was initially expected in July, but was postponed after a rain disaster in western Japan.
The step would follow a lengthy marriage process, and it also means Mako will lose her royal status as under the Imperial House Law, she would have to leave the Imperial family. The Japanese royal family has been dogged with controversy as women are not allowed to retain their Imperial status after marriage or ascend the throne, whereas male members can.
The public broadcaster NHK said that the marriage is expected to take place in 2018.
Love is in the air
The Imperial Household said that Komuro was a student at the International Christian University in Tokyo, which Princess Mako also attended.
They met about five years ago and it is believed that the princess has already introduced Komuro to her father, Prince Akishino, the younger brother of Crown Prince Naruhito.
The royal news agency added that the 25-year-old man, who lives in Yokohama, works at a law firm.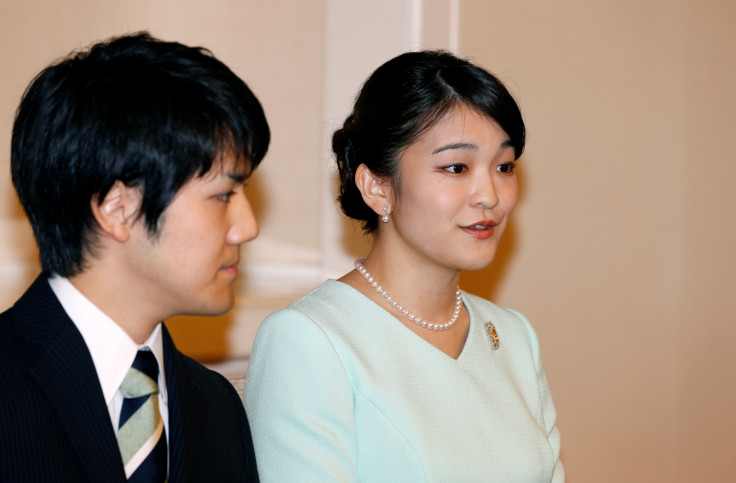 In a televised conference he described the princess as someone who quietly watched over him "like the moon".