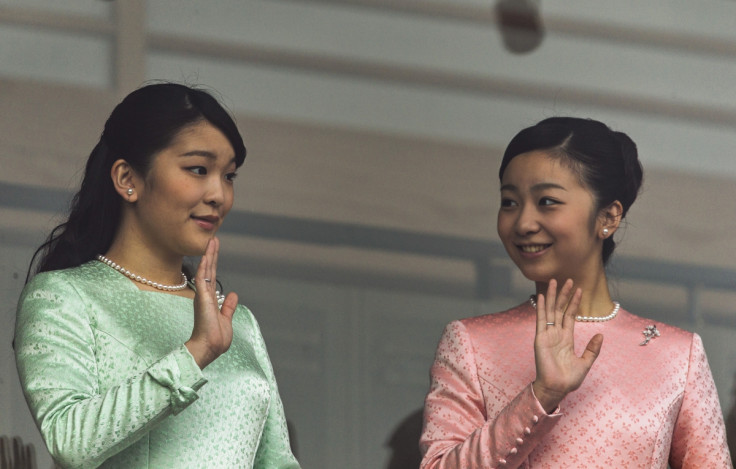 Japan's very own Princess Mako managed to evade detection as a student of the University of Leicester for a year, it was revealed by the Imperial House of Japan. The 23-year-old, who is often referred to as the Kate Middleton of Japan, is set to graduate from the English university with a Masters in Art Museum and Gallery Studies.
"We have a strong connection to the cultural profession in Japan, with many students graduating from our school taking up posts in museums and galleries there," Dr Suzanne Macleod, head of the School of Museum Studies, told People Magazine.
Macleod continued: "It felt very natural that Mako should come and follow her interests with us. She has been a pleasure to teach, has worked incredibly hard and should be very proud of her achievements."
The granddaughter of Emperor Akihito and Empress Michiko enjoys quite the celebrity status at home, but managed to live undetected among students at the university. According to People, Mako has been studying at the institution since September 2014 and has been focused on the philosophical and practical approaches of museum management.
As part of her studies, the princess built an exhibition with fellow students from different parts of the world at Coventry Museums and the New Walk Museum in Leicester, the magazine reported. Hello! Magazine reported that Mako spent eight weeks at Coventry Museum.
The Imperial House of Japan made the announcement of the princess's studies after she had completed her masters during a press conference at the university. Although questions were not permitted, one Japanese reporter asked Mako how she had found the experience.
According to Hello!, Mako replied in Japanese: "It was a wonderful experience."
"We are delighted that Princess Mako chose to study with us and trust that she had a wonderful time in Leicester," said Professor Paul Boyle, Vice-Chancellor of the University of Leicester. "We will be proud to count her among our alumni and hope that she will continue to engage with our university in the future." Mako will officially graduate in January 2016.