Japan floods: Houses swept away as wall of water from Kinugawa River hits town of Joso
Record-breaking rain has battered Japan, sending rivers surging over their banks. The Kinugawa River broke through a breakwater, sending a wall of water into Joso, about 50 kilometres north of Tokyo.
A man in his 70s is believed to have been trapped in his house as it was swept away, NHK national television said. Japanese military helicopters plucked residents from their rooftops, but rescue officials said they were unable to keep up with the pleas for help.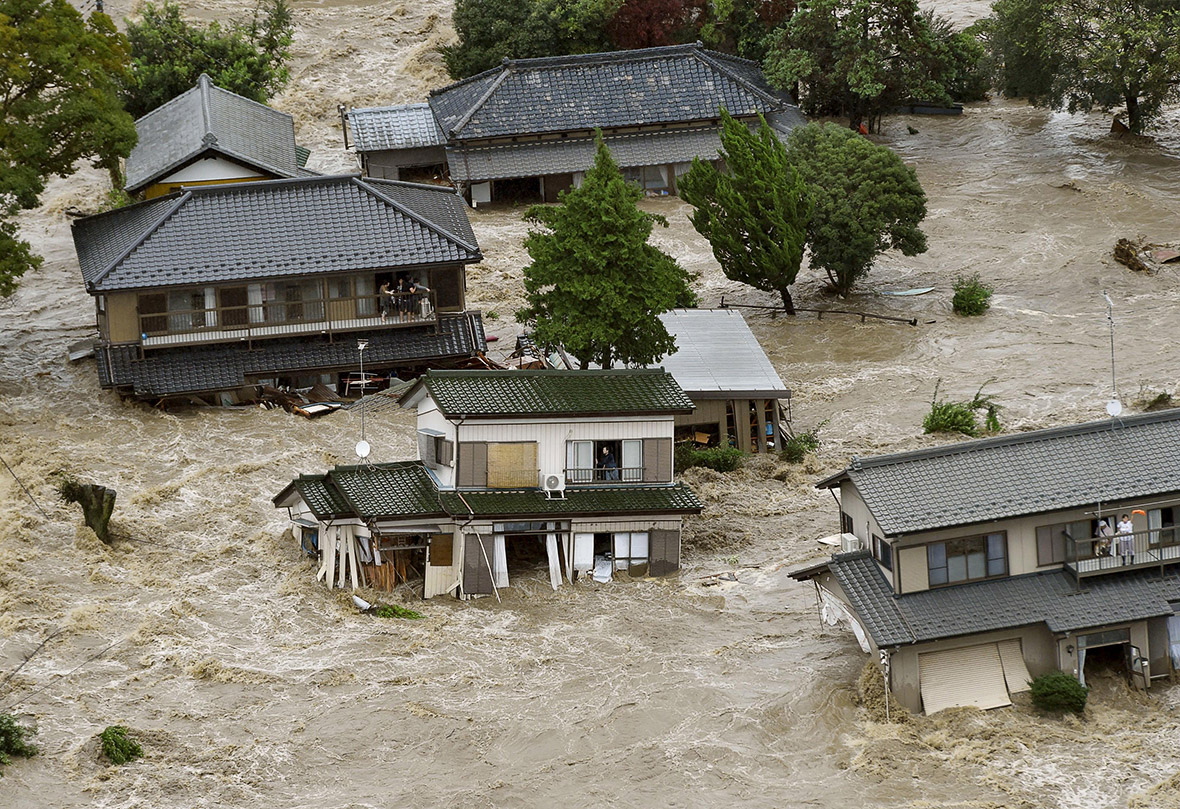 Part of a hotel in Nikko, a tourist spot popular with foreign tourists, collapsed.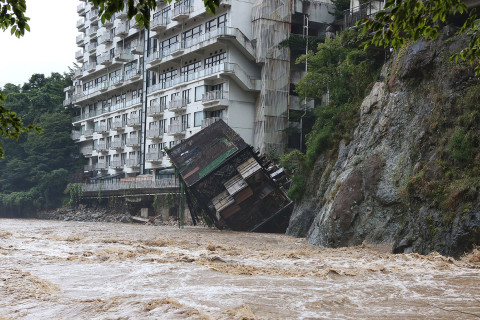 At least two people are reported missing and scores are stranded in flooded homes. Some 100,000 have been evacuated across a wide swathe of the country.
"Rare weather warnings" were issued for five million people in eastern Japan, where some areas received more than twice their usual monthly September rain in just 48 hours. The rains came on the heels of Tropical Storm Etau, which caused flooding and landslides.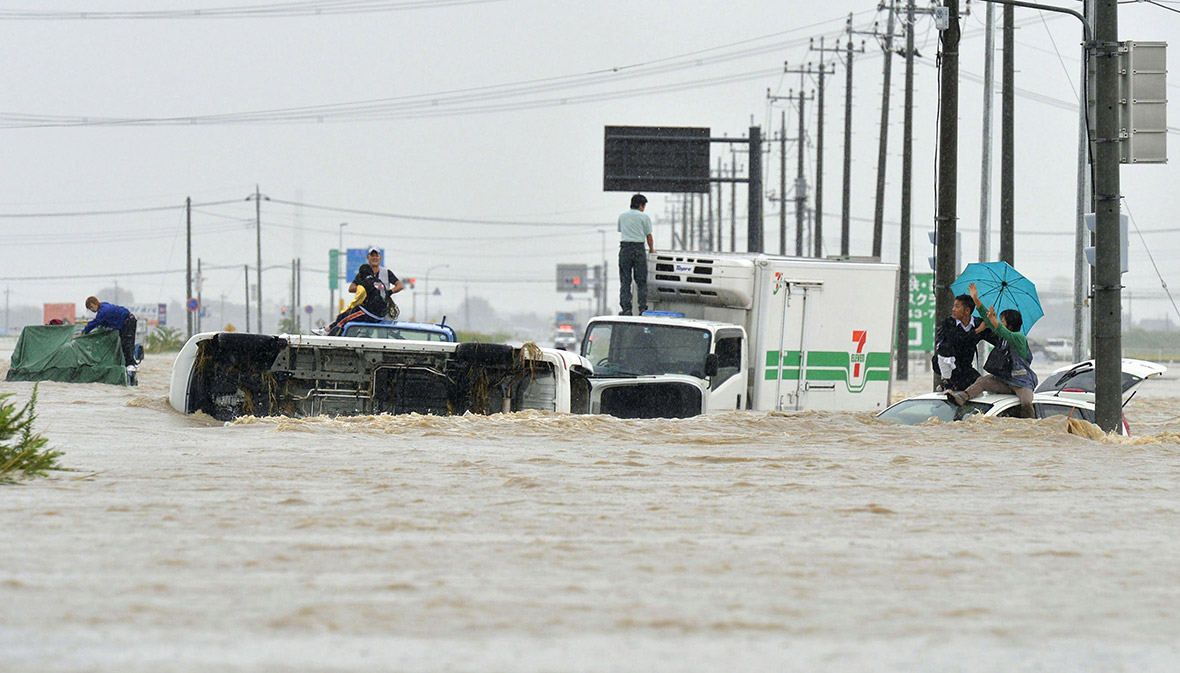 Rainfall reached 600mm (24 inches) in one part of Ibaraki prefecture, where Joso is located, and the Japan Meteorological Agency warned of at least 200mm more in parts of eastern Japan, including Fukushima, site of the reactor crippled by the March 2011 tsunami, before the rain is predicted to stop