Japan: 'Invisible' chameleon-like train set to hit tracks in 2018
Japan's leading architect is working on an invisible train with semi-transparent and semi-reflective materials that blend into the scenery. The commuter train is being designed for Seibu Railways by Japanese architect Kazuyo Sejima of the Sanaa architecture firm.
The Seibu flagship train will blend in the countryside by mirroring the nearby scenery. Sejima –winner of the Pritzker Architecture Prize in 2010, referred to as the Nobel Prize of architecture –says what inspired her to take on the project was the mobility of the design she was working on.
"The limited express travels in a variety of different sceneries, from the mountains of Chichibu to the middle of Tokyo, and I thought it would be good if the train could gently co-exist with this variety of scenery," said Sejima in Seibu's official press release, reported Newsweek.
"I also would like it to be a limited express where large numbers of people can all relax in comfort, in their own way, like a living room, so that they think to themselves 'I look forward to riding that train again.'"
The Sanaa architecture firm — founded by Sejima and Ryue Nishizawa in 1995 — is known for its use of light and space in its architectural projects. The company has previously showcased designs at the New Museum of Contemporary Art in New York, the Serpentine Pavilion in London and the Rolex Learning Center in Lausanne, Switzerland amongst other venues worldwide.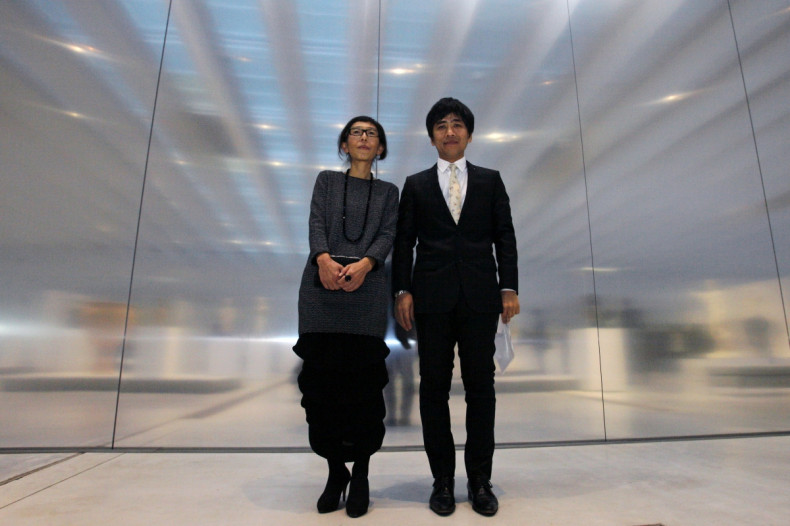 "They [Kazuyo Sejima and Ryue Nishizawa] explore like few others the phenomenal properties of continuous space, lightness, transparency and materiality to create a subtle synthesis," said the jurors on the Pritzker Architecture Prize panel in 2010. The invisible train is being designed by the company to honour the Seibu Group's 100th anniversary.