A fashion designer and a firm in Sir Lanka have created the world's first 3D-printed wedding dress, which was recently worn by a Sri Lankan bride looking for something unique to for her wedding.
Fashion designer Charlene Thuring teamed up with 3D Concept Studio, which was the first rapid prototyping firm to open in Sri Lanka in 2013. The dress features a mixture of fabric and intricate panels that interlock, printed out of a material called PLA flex white using Ultimaker Fused Deposition Modelling (FDM) 3D printers.
"Charlene came to us saying she had a bride who wanted something unique for her wedding day. She gave us the dress design and the pattern design. The embellishments on the bottom half of the dress are completely 3D printed," Milinda Perera, 3D Concept Studio's chief marketing officer told IBTimes UK.
"Each panel took two hours to print and there were 700 pieces in total, so the whole project took about a month to complete and 150 hours were spent printing the bottom of the dress."
Introducing 3D printing to the Sri Lankan fashion industry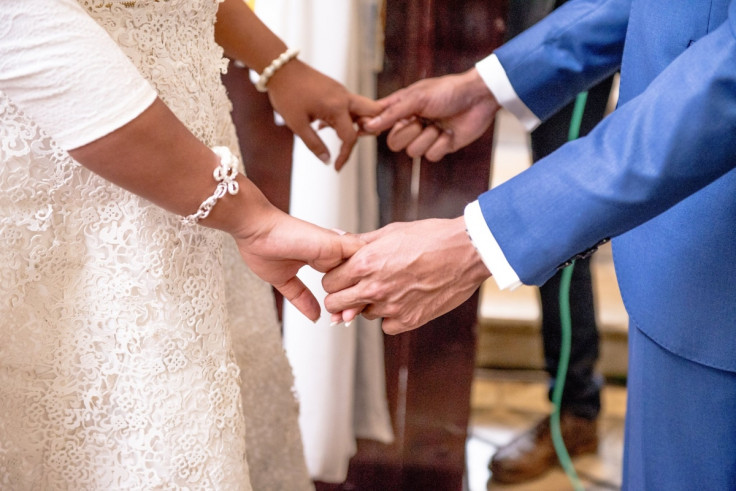 "Ever since I first heard of this amazing invention I could not stop thinking about how I could use it in my collection," Thuring told 3D printing news site 3ders.org. "At the same time I had to wait for the right client who would accept it as it had not been used in the Sri Lankan fashion industry yet and so was not at all conventional. The client who came to me with a rather unusual wedding dress request was ideal as there was nothing that I could have done traditionally to meet her expectations."
3D Concept Studio works in a wide range of industries including engineering, jewellery and architecture, and is also working with lecturers at fashion design institutes in Sri Lanka to create 3D-printed shoe prototypes. And since the dress was featured by local Sri Lankan media, the firm says more fashion designers are coming forward to see how 3D printing can be integrated into accessories or clothing.
"3D printing is picking up right now in Sri Lanka. It hasn't reached the level of disruption that we'd like it to reach. But it can manoeuvre around traditional processes and it makes it cheaper and faster. A lot of companies we work with need prototypes done quickly, so they find it easier and faster to get the prototype done by us before they make the mould to see the sample," said Perera.
"Fashion will be a key use of 3D printing – it's just a matter of how fast people catch on. I think in the next six months it could happen. With the wedding dress, I can see why she did it as a hybrid rather than a fully printed dress. I do see it going to a place where 3D printing can be included on traditional dresses. Maybe not a fully 3D-printed sari, but definitely the embellishments on it."