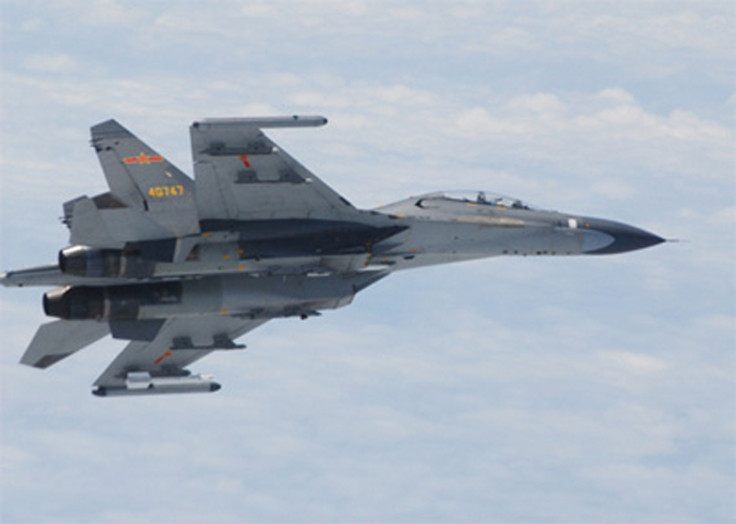 Around 40 Chinese bombers, fighter jets and air tankers flew over the strategic Miyato Strait near Japan's Okinawa Island on Sunday (25 September) in what has been seen as a sabre-rattling move by Beijing. While Tokyo was quick to respond, its defence ministry said that it had scrambled a fighter jet in response.
The Chinese fleet – one of the largest – that flew over the West Pacific to hold regular exercises, comprised of H-6K bombers, Su-30 fighters and air tankers. At least eight warplanes passed through the strait, a vital international entryway between the Okinawa main island and Miyako Island, again on Monday after the first fleet of 40 aircraft crossed the region a day earlier. It is one of the multiple routes that the Chinese jets can use to reach the Pacific Ocean.
Tokyo soon clarified that at no point did the Chinese planes intrude Japan's airspace.
"The regular West Pacific drills and ADIZ [China's Air Defence Identification Zone] patrols are necessary to safeguard national sovereignty, the country's security and maintain peaceful development," said Beijing's air force spokesperson Shen Jinke. The drills are set to test the Chinese air force's capabilities in surveillance, assault and air fuelling.
The exercises are meant to "carefully monitor and judge the foreign military aircraft that enter the anti-aircraft defence zone, to take measures to respond to different threats in the sky, and to protect national airspace", the country's defence forces said.
China's move is being interpreted as a response to Japan's recent decision to step up its activities in the South China Sea – where Japan has no territorial claims – in coordination with the US. China had previously warned Tokyo and said that Japan should not get involved in South China Sea disputes. Japan and China are already locked in a bitter territorial battle in the East China Sea. "This is very rare, the large number and variety of aircraft have not been seen before," Beijing-based military analyst Li Jie told the South China Morning Post.