Japan have beaten Spain in football for the first time in history, after the side claimed a 1-0 deserved win over 10 men in the first day of the men's football matches.
The historic victory puts the Japanese side, who would have thrashed Spain had they been able to finish more of their multiple chances towards the end of the match, in the driving seat for a top finish in Group D of the tournament.
David De Gea was the one shining light in a disappointing Spain side, which included Euro 2012 winners Juan Mata, Jordi Alba and Javi Martinez.
De Gea made some fine saves to keep his squad in the game, but after Inigo Martinez was dismissed just before half time for a mistimed tackle on Kensuke Nagai, the side who are favourites to take out the Gold looked second best to a fresh and agile Japanese team.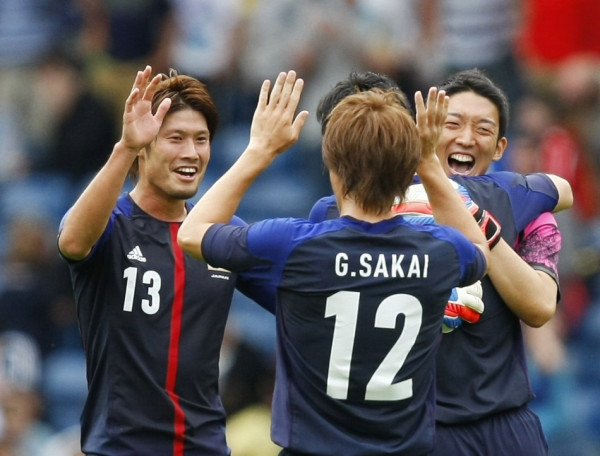 Kensuke Nagai could have scored multiple goals towards the end, with Spain scrambling to take a draw but leaving plenty of space for the forward up front. But Nagai was wasteful with his chances, as the Spanish side's tika taka style of football went out the window in the last minutes while they pushed for a goal.
Fellow Group D participants Honduras drew 2-2 with Morocco, sending Spain to the bottom of the table.
In other Olympic football results, Mexico and South Korea drew 0-0.