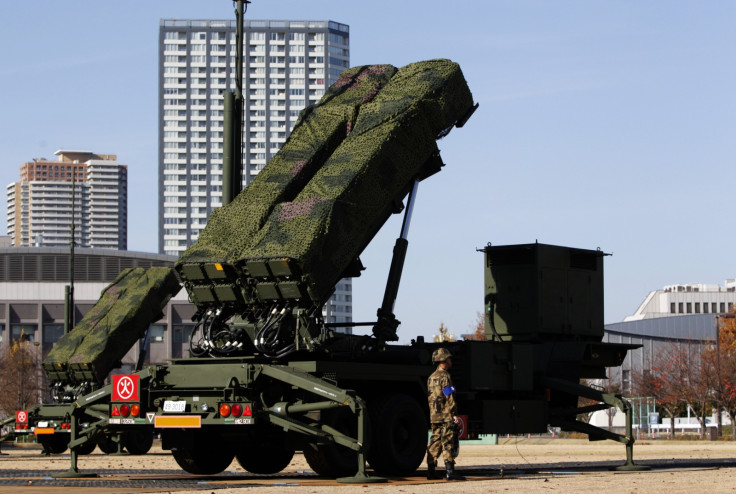 Japan is likely to make a significant upgrade to its existing missile defence system in order to intercept more advanced North Korean ballistic missiles in time for the 2020 Tokyo Olympics. The upgrade, considered the most important for Japan in the past decade, is expected to start next year.
Tokyo has increased its military spending following rising tensions over North Korea's missile threat.
The Missile Segment Enhancement could double the range of the current Patriot Advanced Capability-3 (PAC-3) missiles to around 30 km (19 miles), sources aware of the plan told Reuters news agency on the condition of anonymity as they were not authorised to speak publicly about the project.
Referring to Pyongyang's intermediate-range ballistic missile, one source said: "The upgraded PAC-3 is necessary to counter the Musudan."
However, Japan's defence ministry spokesperson told the news agency that "nothing has been decided" yet on the upgrade. Reuters sources said the release of funds for the upgrade of the PAC-3, despite Japan's military budget constraints, will depend on the International Olympic Committee's decision to grant Tokyo the 2020 games.
Under Kim Jong-un's supervision, North Korea test-fired two medium-range Musudan missiles in June. Although the first was reported to be a failure, the second missile is said to have travelled more than halfway towards the southwest coast of Japan, prompting Tokyo to state that "the threat to Japan is intensifying".
Kim not only hailed his defence forces but also boasted that the regime was capable of attacking US positions in the region. Experts too believed that the tests signified how technologically advanced Pyongyang is.
North Korea's reported attempts to develop nuclear weapons have added to the threats. It is feared that its attack capability could be faster than the current version the PAC-3, believed to be the last line of defence against missile strikes.
Apart from the threat from North Korea, geopolitical tensions are rising in Asia due to China's claims on the South China Sea and a dispute between China and Japan in the East China Sea.