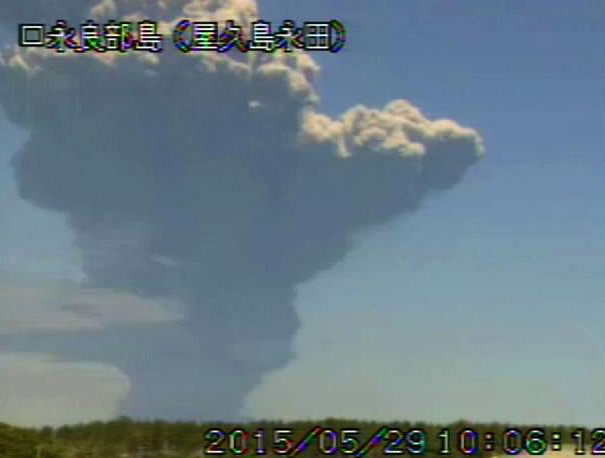 A volcano has erupted on Kuchinoerabu Island in Japan's southwest prefecture of Kogashima at 9.59 am local time.
The Japanese Meteorological Agency raised the alert level to 5, in which islanders need to evacuate.
As black smoke was sent high into the sky, pyroclastic flows from Mount Shindake have reached the ocean, the agency said.
There were no immediate reports of injuries or damage, reports local media.
Kagoshima Prefecture has ordered all of the island's roughly 130 inhabitants to evacuate.
The island is located about 100 km south of the southern tip of Kagoshima Prefecture.
Japan has over 100 active volcanoes. Many of the volcanoes in Japan are busy tourist destinations. In fact signs of unrest at Hakone near Tokyo had led the agency to issue alerts a few days ago.
Based on a massive volcanic crater on Kyushu Island, a Kobe university study predicted that Japan could be devastated by a massive volcanic eruption sometime in the next century killing most of its 127million inhabitants.