Japanese Prime Minister Shinzo Abe intends to hold private meetings soon with Philippines President Rodrigo Duterte, who is on the last leg of his four-day China visit. Abe's main aim would be to have Duterte on his side on the South China Sea dispute amid the latter's growing fondness for the communist country, sources said.
Japan, a US ally, is reportedly under pressure after Duterte announced his shift in foreign policy, closing ties with the US and forging new ones with China and Russia.
The Filipino president is reportedly set to visit Japan next week, where the Japanese prime minister will hold one-on-one talks with Duterte at his official residence in Tokyo on Wednesday (26 October) night. Sources told Reuters that this private meeting will be preceded by a larger and more formal meeting with senior officials of the two countries.
Abe will also sign an agreement with the Philippines for the supply of two new patrol boats to the country, the sources added. Duterte and his delegation are also scheduled to meet leaders from companies including Toyota Motor Corp and Mitsubishi Motors to seek further investments in the Philippines. On Tuesday (25 October), Duterte will also attend an informal dinner hosted by the Japanese foreign minister. His Japan visit will conclude on Thursday (27 October), but before leaving he will visit Japan's Emperor Akihito.
Confirming Duterte's upcoming Japan visit, a Philippine government spokeswoman was quoted by the news agency as saying that their president places "great value on the Philippines' vibrant and dynamic relationship" with Japan. Japan too looks poised to capitalise on these healthy ties.
"Japan wants to explain its regional stance, including its thinking regarding the South China Sea. Abe wants to make a connection with Duterte," a source reportedly said.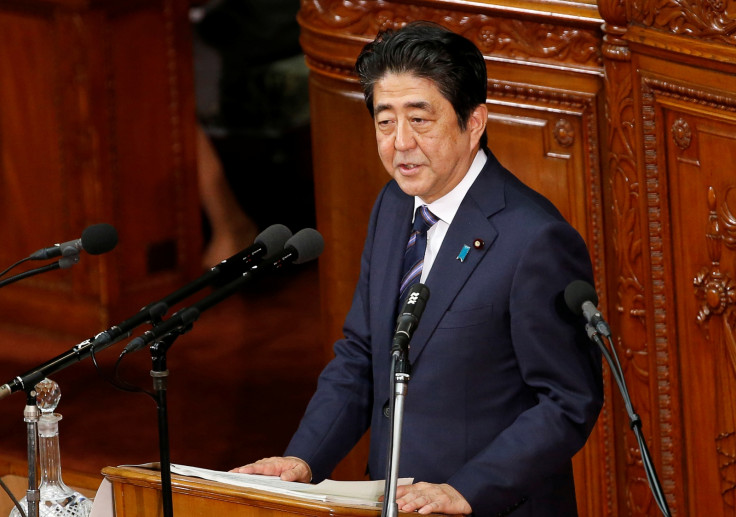 Another source told the news agency that unlike the US administration that angered Duterte by criticising his drug war and talking about human rights issues, Japan would not bring up these sensitive topics. "Right now Japan seems determined to cultivate a relationship with him and will avoid the hot-button topics (eg human rights) lest Duterte also junk them as well," the source said.
On the issue of the territorial dispute and the international arbitrary court ruling on it, which China has refused to abide by, Japan wants to confirm to Philippines the importance of the rule of law and freedom of navigation, a Japanese government official reportedly said. The person, however, added that it was unlikely Abe will discuss Duterte's ongoing spat with the US or the Hague ruling.
It was Duterte's predecessor, Benigno Aquino, who had picked up a fight with China by taking the territorial dispute to the international court. However, Duterte's friendly offer to China has led to the two nations agreeing to solve the maritime dispute peacefully, through talks.