Chinese President Xi Jinping called the Philippines and Beijing "brothers" on Thursday (20 October) during his Filipino counterpart Rodrigo Duterte's visit to his country. His remarks have come after Duterte bid "goodbye" to US ties in Beijing a day earlier.
Duterte arrived in the capital of the communist country on Tuesday (18 October) with a huge business delegation seeking a new alliance in trade and commerce. He had earlier indicated a shift in foreign policy, seeking to move away from being dependent on the US, a long-time ally of the Philippines.
Xi rolled out the red carpet for Duterte, and at a meeting on Thursday (20 October) told him that Beijing and Manila are "brothers" and that both sides can work together to handle common disputes amicably.
The tough-talking Filipino president's tour to China is seen as a "milestone" visit considering the past rivalries between the two countries over territorial disputes in the South China Sea.
Referring to the dispute, Xi said, "although we have weathered storms, the basis of our friendship and our desire for cooperation has not changed."
"This truly has milestone significance for China-Philippine relations," the Associated Press quoted the Chinese president as saying.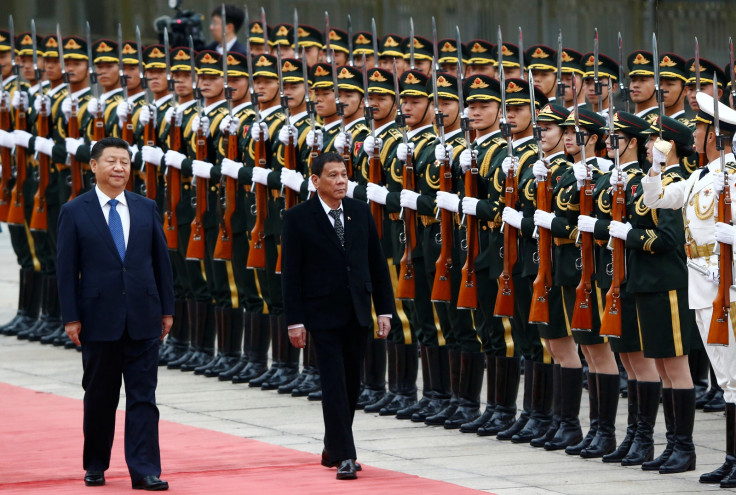 Duterte had earlier vowed not to surrender Manila's territorial claims to China despite his efforts to engage Beijing for a peaceful resolution over the dispute. The Hague had previously ruled in favour of the Philippines, rejecting China's unilateral claims in the hotly contested waters.
According to a Reuters report, Duterte maintained a friendly tone in China, in contrast to the strong rhetoric he had used against the US or President Barack Obama for criticising his anti-crime campaign in the Philippines.
On Wednesday (19 October), Duterte said in a speech addressing the Filipino community in Beijing that his country did not benefit much from the US alliance. He is reported to have spelt out in the clearest terms yet that "it's time to say goodbye" to the US.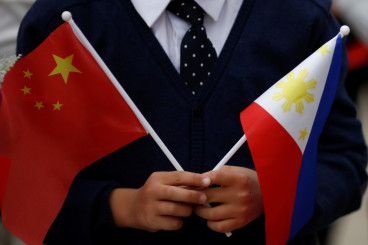 "Your stay in my country was for your own benefit. So time to say goodbye, my friend," Duterte said as if addressing the US.
"I will not go to America anymore. I will just be insulted there," Philippine-based ABS-CBN news cited him as saying, while adding that the firebrand Duterte once again referred to Obama as a "son of a whore".
He is said to have repeated that his foreign policy should not be dictated by Western agenda and that his new policy will now veer towards China.
"What kept us from China was not our own making. I will charter a new course," he said. "No more American interference. No more American exercises," he added.