Police say a 27-year-old Japanese man found with nine dismembered bodies in his apartment has confessed to killing and chopping up his victims.
Takahiro Shiraishi is believed to have contacted some of his alleged victims on social media, offered to help them in their suicide bids and lured them to his studio apartment.
He told police his motives were financial and sexual, local media reported.
The gruesome find in a quiet residential street has shocked Japan, a country known for its low crime and public safety.
Shiraishi was arrested on Tuesday (31 October) and initially confessed to hiding evidence. Police say they will now seek murder and dismembering charges as he continues to be questioned on Wednesday.
Police found the bodies – eight women and one man – in cold storage cases inside his apartment in Zama, a city southwest of the capital Tokyo on Tuesday.
In all, 240 pieces of bone belonging to nine people, including heads and limbs, have been recovered, with some of the body parts covered with cat litter in an apparent bid to hide the evidence.
The harrowing find came while police were searching for a 23-year-old woman who had disappeared after exchanging Twitter messages with someone, allegedly Shiraishi.
She is said to have got in contact with Shiraishi in late September, seeking a partner for a suicide pact and saying she was afraid to die alone. The two were recorded by security cameras walking together outside of train stations near her residence and the suspect's apartment on 23 October.
The woman's brother reported her disappearance to police the next day. Police are working to identify the victims, saying she might be among them.
Shiraishi reportedly pointed to one of the coolers containing body parts when asked about the missing woman's whereabouts.
Local media reports quoted investigative sources as saying Shiraishi started his killing spree as soon as he moved into his apartment in late August.
His first victim was another woman whom he got in touch via Twitter, offering to assist her suicide wish. He then allegedly killed her boyfriend to silence him, according to NHK public television.
They said Shiraishi used similar tactics to kill seven other women, four of them teenagers.
A police official said that a toolbox and saw found in Shiraishi's apartment may have been used to dismember the bodies. Online descriptions of the apartment building indicate it had a plastic-sealed "unit bath" and he allegedly cut up the bodies there.
His neighbours told of how they had noticed foul smells coming from the apartment, with Shiraishi said to have thrown out some of the body parts as rubbish, along with the victims' belongings.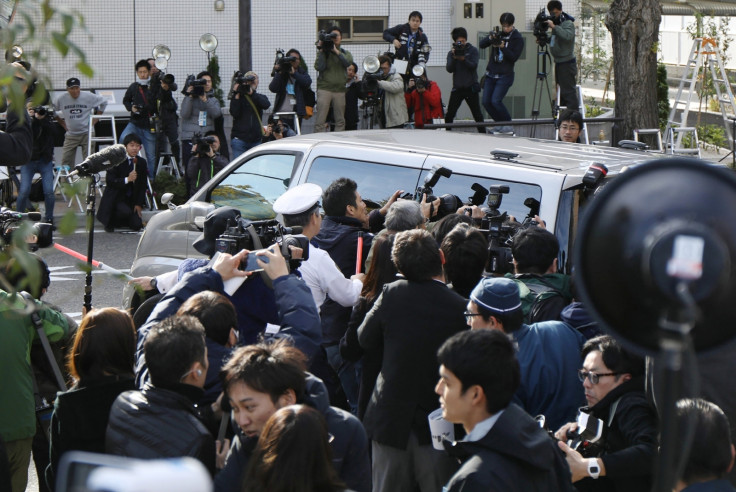 Local media ran a junior high school photo of the suspect, beaming, his hair fluffy, braces on his teeth suggesting a relatively well-off family background. But there was little other information about his education or where he comes from, except that he is from Zama.
Reports say he was working as a "scout" in the sex industry, recruiting women in entertainment districts in Tokyo.
The case has once again raised the issue of internet suicide sites that have been a concern in Japan since the late 1990s. In 2005, a man in Osaka lured three people via the internet with promises to assist in their suicides, and strangled them. He was sentenced to death.
Although Japan has one of the lowest crime rates in the world, it has recently experienced high-profile killings.
Last month, a man was arrested for allegedly stabbing his wife and five children after setting fire to their house.
And In July last year, a former employee of a home for the disabled allegedly killed 19 and injured more than 20 others – Japan's bloodiest crimes in decades.