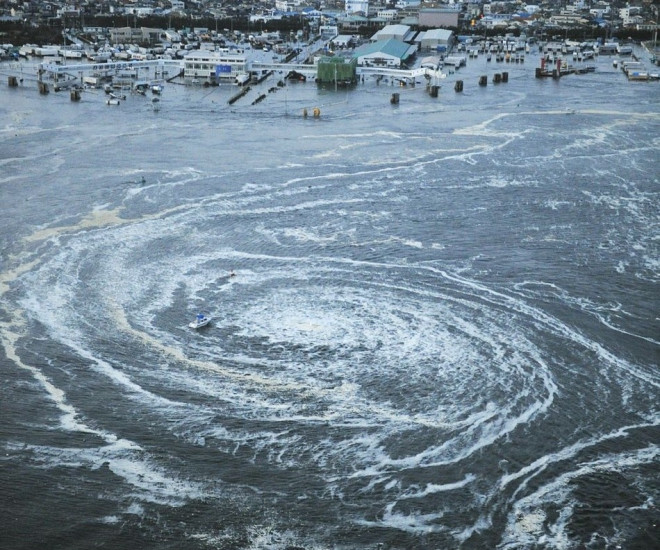 A Japanese man has taken up scuba diving in an effort to find the body of his wife, who went missing in the Japanese tsunami of 2011.
Yasuo Takamatsu, 57, has been searching for his wife's body since she was carried away by giant waves when the tsunami struck the coast of Japan.
Just days before the third anniversary of the disaster on 11 March, Takamatsu has decided to take his search underwater, after searches on land proved unsuccessful.
He described his wife, who was 47 when she went missing, as a "gentle and kind" individual.
"She would always be next to me, physically and mentally," he said. "I miss her, I miss the big part of me that was her."
He said that just hours before the huge 9.9 magnitude earthquake struck Japan, and the waves of the tsunami rushed ashore, he had received a final message from his wife.
"It read 'I want to go home'," he said. "That was the last message from her. I feel terrible thinking she is still out there. I want to bring her home as soon as possible."
Rescuers discovered her mobile phone in the devastation left by the 66 foot waves, on which there was a final, unsent message.
"'Tsunami huge'. That was all she wrote in the very last one," he said.
Bus driver Takamatsu said that he had no experience of scuba diving, but that his desire to lay his wife to rest had motivated him.
"I still feel just as I did when the disaster hit," he said. "Emotion-wise, I have not moved a bit since then. I will feel like this, I think, until I find her.
"I do want to find her, but I also feel that she may never be discovered as the ocean is way too vast - but I have to keep looking."
Takamatsu has been trained to dive by Masayoshi Takahashi, who leads teams of people looking for missing tsunami victims underwater.
"During underwater search, unlike leisure diving, we have to dive in unclear water and there is also the risk of getting trapped in the wreckage," he said.
"I want him to be able to relax and look around carefully in the water. He has a clear object to find."
When the waves of the tsunami receded, they took wreckage and bodies with them.
More than 15,800 people are recorded as having died in the disaster - with a further 2,636 still missing. In Takamatsu's village of Onagawa alone, 250 people remain missing.
Watch the tsunami hit Onagawa in the YouTube video below: