Japan's reconstruction minister Masahiro Imamura has resigned in the wake of controversial comments about the March 2011 earthquake and tsunami. Imamura, who was in charge of the reconstruction of the disaster-hit Tohoku region, said it was better the disaster had hit northern Japan instead of Tokyo.
He made the remarks in a speech at a party for lawmakers on Tuesday 25 April, which Japanese Prime Minister Shinzo Abe also attended. Imamura's comments were aired by public broadcaster NHK, causing widespread outrage as the remarks were seen as offensive by those who were affected by the disaster. The next day, he resigned.
The magnitude 9 earthquake struck Japan in 2011 and left more than 100,000 people homeless. It caused the worst nuclear disaster in Fukushima in the Tohoku region since Chernobyl in 1986. Although no one died from radiation, the quake and the tsunami killed more than 18,000 people in northern part of the Far East nation.
"It was good that [the disaster] hit the Tohoku region, up there. There would have been massive, enormous damage had it occurred closer to the capital region," Kyodo news cited Imamura as saying.
Imamura immediately retracted his comments and issued an apology when he spoke to reporters later on Tuesday.
"Even in Tohoku, that terrible damage of ¥25tn [£175bn] was incurred. If it hits places near the Tokyo area, it would have been an unimaginable disaster. That's what I meant to say," the minister clarified.
Abe, who accepted Imamura's resignation, said: "It was an extremely inappropriate comment and hurtful to people in the disaster zone, an act causing the people a reconstruction minister works for to lose trust in him."
Former deputy environment minister from Fukushima and liberal Democratic Party's Masayoshi Yoshino has been appointed as the new reconstruction minister.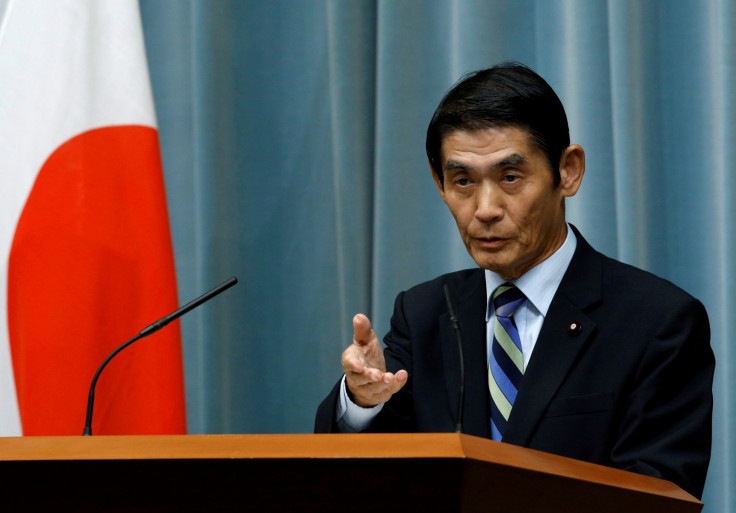 Imamura's blunder is reported to be the latest in a string of controversial remarks by top ministers. Earlier this month, he apologised after raising his voice during a news conference when a reporter asked him about the Abe government's support for those who evacuated Fukushima voluntarily. He suggested that voluntary evacuees following the meltdown of the nuclear plant should bear personal responsibility for their decisions, drawing criticism, AP reported.
Another minister from the Abe government, Shunsuke Mutai, came under fire in 2016 after he forced his subordinate to carry him on his back to hop over a puddle as he visited a flooded area. He resigned earlier in March – on the eve of the sixth anniversary of the Fukushima disaster – after he cracked a joke about the incident, Reuters reported.