Japanese town pulls 'perverse' advert showing teenage girl fed, transformed into eel and cooked
Advert criticised as 'sexist' intended to advertise city's commitment to sustainable eel farming, says authority.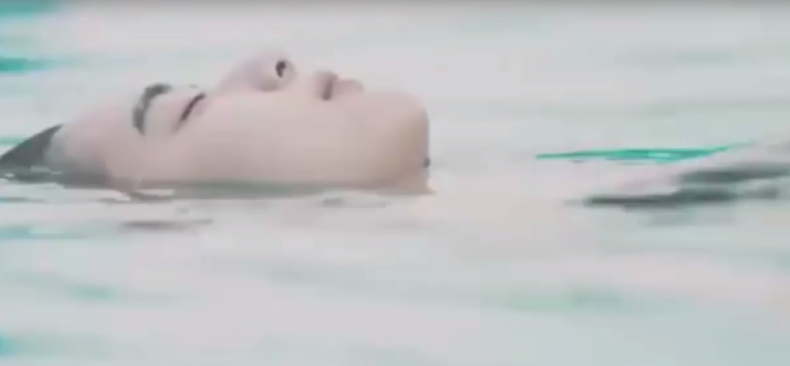 A Japanese town has been forced to pull a "perverse" and "sexist" advert promoting the local fishing industry showing a girl being fattened up before transforming into an eel and being cooked.
The two minute advert by Shibushi city on the south-western island of Kyushi shows a teenage girl in a black swimsuit swimming, playing with a hula hoop and asking to be fed, before jumping into a pool and transforming into an eel.
"I fed her delicious food until she was full, and allowed her to get plenty of sleep," declaims a male narrator over the bizarre footage. Seconds later the advert cuts to footage of eels being grilled on a barbeque.
We're farming (eels) with care," reads a subtitle that ends the video.
Following widespread criticism of social media, the city pulled the ad, which it said was intended to highlight its commitment to sustainable eel farming.
"Take down this sexist video", one social media user demanded, while another described it as "perverse."
"This makes me think of a girl who is being kidnapped and locked up... It's the delusions of a pervert," another commented.
"We just wanted to make a video that simply explains the city is known for eel farming" a local official told news agency AFP.
It follows several controversies in Japan over sexist adverts in recent months.
In January, an advert for a translation device which showed a man harassing women for "kisses" in Tokyo was criticised.
The city of Shima, which earlier this year hosted the G7 talks, recently changed its female community mascot, a cartoon of a buxom 17-year-old aspiring 'ama' diver. Members of the diving community, who do not use breathing apparatus as they scour the seabed for pearls and abalone, denounced the cartoon as sexist and patronising.