Jared Leto says playing The Joker in Suicide Squad is the role of a lifetime
'I'm so grateful that I had the chance,' Jared Leto on playing The Joker.
Actor Jared Leto, who plays Joker in the upcoming Warner Bros/ DC film movie Suicide Squad, said that playing the classic villain is the "role of a lifetime". The movie is set for worldwide release on 5 August 2016.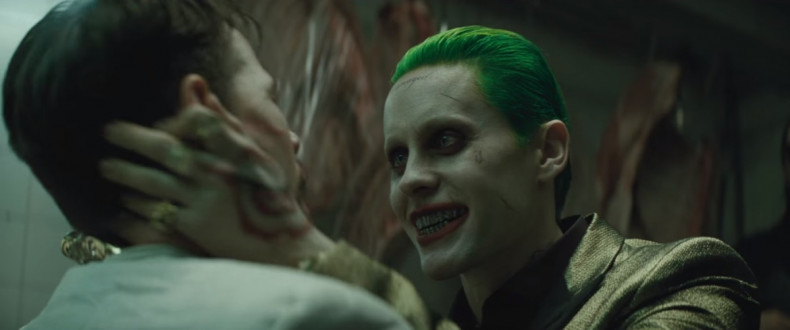 Leto in an interview with Deadline said: "It was a role of a lifetime. Really, it was an incredible honor to be asked to play the part. Look, there have been so many incredible performances of the Joker over the years."
The actor admitted that it is a "real honour" to continue the tradition and shared, "Then there's the wonderful artists that have drawn this character and the writers that have written the Joker for 75 years and more through television and film and animated projects. I found it a real honor to be asked to continue the tradition. I'm so grateful that I had the chance, that's my honest answer and my thoughts on it."
Teasing the upcoming movie, Leto added: "You can anticipate a lot of chaos and a hell of a lot of fun. And, I think, something completely different than other movies in the genre."
Recently, director David Ayer took to social media to announce that "Squad is completed". He wrote on Twitter: "Squad is completed! Finished final mix and coloring. Now it's off to the lab and then the world. Nothing like it out there. It.Is.a.Beast."
Suicide Squad features supervillains in the lead after they accept a secret government mission that will likely result in their deaths. Other than Jared Lero, the movie stars an array of supervillains such as Margot Robbie as Harley Quinn, Will Smith as Deadshot, Joel Kinnaman as Rick Flagg, Jai Courtney as Captain Boomerang, Cara Delevingne as Enchantress, Karen Fukuhara as Katana, Adewale Akinnuoye-Agbaje as Killer Croc, Jay Hernandez as El Diablo and Adam Beach as Slipknot.