Chelsea need someone with Premier League experience following Jose Mourinho's departure. Considering some of the names we have seen linked, Carlo Ancelotti for example, the club needs to move quickly. They can't secure someone for the long-term future at this point. So I would definitely go for someone who knows the Premier League and possibly knows the club.
That would be my first reaction. Long-term , I'm a fan of Diego Simeone. Look at what he's done at Atletico Madrid, bringing them out of the shadow of Real Madrid and almost winning the Champions League and winning La Liga. He's often working under a budget compared to the two big sides in Spain. Winning La Liga is no mean feat. His football is not always the easiest on the eye, but I am a fan of the way he sets his side out, making them difficult to beat. They are hard to break down and he gets the maximum out of his squad. It would be interesting to see what he could achieve if given the sort of budget managers at Chelsea get. That would be my long-term option. Short-term, we ideally need someone who knows the club and definitely someone who knows the Premier League.
This is a desperate situation Chelsea are in. They are in a relegation battle and they need to react quickly. They need some of that bounce back immediately. You sometimes get that with the change of the manager. But you need it quickly as possible. The person who does come in needs to be respected in the game. I know that Robbie [Roberto di Matteo] came in and did a remarkable job, winning the Champions League. But there were some huge characters in that side. Most of them bar John Terry have gone. Chelsea lack those at the moment when Terry is not there and whoever comes in will need to help fill that.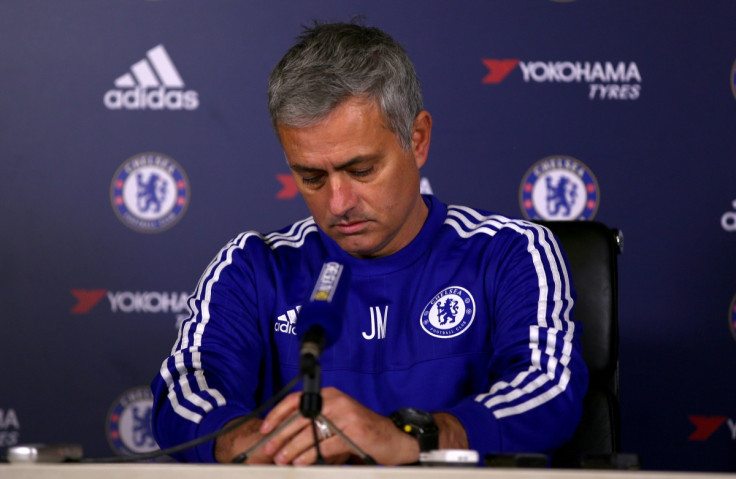 It would be great to bring in a big character. Ever since those players left, Frank Lampard, Didier Drogba, Ashley Cole for example, the club have lacked it. Some of the performances from players show there are not a lot of leaders and captains. It doesn't matter when things are going well, good players will always fight when they are winning, but when they are not, you look around for different qualities in a player. The squad has this season lacked that, players who should perhaps possess that like Branislav Ivanovic,who have been brilliant for the club, have unperformed. As they all have, there have been a number of players who have underperformed but collectively the club has failed. Going back to the summer, it was also the failure to get the targets they went for. The signing of Radamel Falcao was a a strange one, even stranger now, and it contributed to where we are now.
Also, the players, the manager and the board must share the blame. It is a collective responsibility; they were responsible together for winning the title and the League Cup last season and are again for the failings that have delivered such a poor season so far.
I don't know what is going through Pep Guardiola's mind more than anyone else does. My gut feeling is he has been in a position where he could have gone to Chelsea in the past and from what we know, that was turned down. No one knows what's going on inside his head but from what we can gather from what has been said in the press, he wants to come to the Premier League. There are three clubs in the market for him, Manchester City, Manchester United and Chelsea. He's not going to come in January, he's not going to leave Bayern Munich now. There has to be a decision made on an interim.
What can Chelsea not afford to do? Get beaten on Saturday. You often find when a manager leaves, players find a new lease on life, a new bounce. You hear all sorts of rumours about the manager and players falling out and when results aren't going well, it should be expected. You come to expect it. Now, it's down to the players now the manager is no longer there. The players have been let down but they owe the fans a performance against Sunderland on Saturday. The fans have been magnificent for the club. The manager is gone, players need to do it for their own professional pride.