Everyone's talking about Manchester United's revival at the moment, and asking how long it will take for them to challenge for the title again. Some people are even saying that United are ready to mount a title challenge this season.
I suppose you can say they are in contention this year, because they can catch City, and City can catch Chelsea. But, realistically, they won't match Jose's men this year, the defence is just too shaky. Even against Stoke, a moderate team, they had to rely on a couple of goal-line clearances. David De Gea is the best goalkeeper in the country at the moment, but he's having to show his ability far too often; United's defenders are giving him so much to do.
Looking beyond this season, though, United will be right up there with Chelsea and Manchester City next year. They've already spent £200m since Ferguson retired, and shipped out a load of players who weren't good enough, so a lot of the rebuilding is done. Louis van Gaal has already restored the swashbuckling style, and the resilience that brought so many late goals under Sir Alex Ferguson. The attack looks good – now he's got to fix the defence.
I think they need two top-class centre-backs to compete at the top level next season. I'm not convinced by Phil Jones or Jonny Evans, and Marcos Rojo doesn't look up to it as a centre-back – he doesn't effect games enough, and he gets caught out of position. In truth, he's probably a left-back rather than a centre-half. If van Gaal can sign two proven central defensive specialists, who can stay fit throughout the season and have the presence to organise the defence, they'll be a real force again.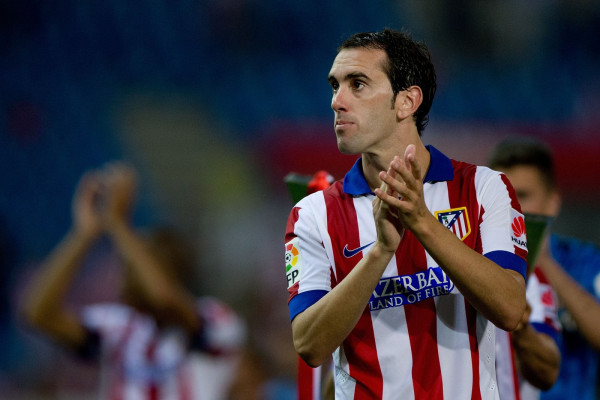 Whether or not they sign anyone in January, I see United finishing third in the league this year. Southampton are starting to fall away now they're playing the better teams, and I don't think Liverpool will qualify for the Champions League, there's just not enough about them, despite those two wins against Stoke and Leicester.
Going forward Liverpool rely too much on Daniel Sturridge, and defensively they're vulnerable. Brendan Rodgers has changed his approach, telling his defenders to drop deeper, but this hasn't made them more solid at the back, it's simply blunted their attacking threat. Rodgers has finally pushed Steven Gerrard further forward (a switch I suggested in this column last week!) and that's the best position for him in my view. But one man can't turn everything around on his own, especially when that man is 34 years old.
Arsenal are my tip to sneak into the Champions League in fourth place, behind United. Wenger's got a better squad at his disposal than Rodgers, and he always finds a way to qualify – he's been doing it for 15 years, so he should know all the tricks by now! And Arsenal have got players like Alexis Sanchez, Mesut Ozil, Santi Cazorla and Danny Welbeck... they can all get you a goal out of nothing, whereas Liverpool don't really have anyone who can do that apart from Raheem Sterling. So I can't see Liverpool finishing ahead of Arsenal this year.
As for Chelsea, well – things are still going swimmingly. Against Spurs they were just too solid, too organised, and Spurs had no answers. Spurs came out with the intention of hitting Chelsea hard and knocking them out of their stride, but once Jose's team had weathered the early storm, there was only one winner.
The win was even more important because Chelsea were without their new talisman, Diego Costa. I personally would have started Loic Remy, but Jose went with Didier Drogba and it paid off, as it usually does when Jose makes a big decision. Didier isn't as sharp as he was four or five years ago, but he's still a handful. What an awesome player - I can't believe Chelsea have ever had a better striker than the Ivorian No11.
On current form, it's hard to see how City can catch Chelsea, although you can never write them off. United, Liverpool and Arsenal are all making up ground after shaky starts, but they can't close the gap because Chelsea, at the moment, are just too good.
Jason was a hero at Stamford Bridge as a no-nonsense centre-half during the early 1990s. Today he presents the popular Sports Bar radio show on TalkSPORT, and you can find out more about his work with the station here.
He also commentates on Chelsea games for Chelsea TV, working with fellow IBT columnist David Chidgey, and is a prolific member of the Twitterverse.