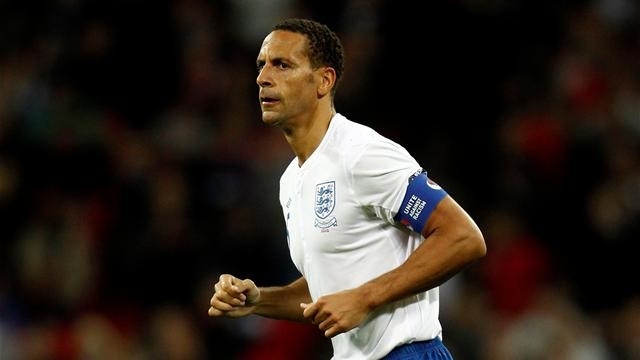 Jason Roberts is reportedly set to boycott Kick It Out's initiative this weekend, with Anton and Rio Ferdinand also refusing to wear the organisation's shirts.
After Lazio were yesterday fined £32,500 for their fans racially abusing Tottenham players in the Europa League, and John Terry was handed a four match ban for racially abusing Anton Ferdinand, tensions have boiled over for many black players who feel the authorities aren't doing enough to stamp out racism in the game.
Terry's ban in particular has been criticized by many, and yesterday's apology from the Chelsea captain brought even more criticism as there was no direct apology to the QPR defender.
Roberts, who currently plays for Reading, is the first player to go public with his plans to boycott Kick It Out, telling Sky Sports News: "It seems like the authorities don't have the stomach to take this on, and if the players don't take it on then nobody will."
Anton and Rio are believed to have told friends that they won't wear Kick It Out branding on their shirts, after players made their grievances clear to the movement over two months ago, and no changes were implemented into the game.
While Roberts insisted that he believed in the principals of Kick It Out, he said that the particular organisation wasn't doing enough for the players.
"Players feel let down by what used to be the Kick Racism out of Football campaign," he told the Daily Mirror.
"They are not independent and until they are, until they are in a position where they don't have to explain their actions to anyone else, they won't be held accountable.
"Of course I want to kick racism out of football. Of course I am committed to it.
"But when there is a movement that fights for that particular issue in the way that represents me and my colleagues then I will get behind it."
Part of the problem with Kick It Out is where it's funding comes from; many believe that with the Football Association, FA Premier League and Professional Footballers Association giving funds to the group, they are unable to push hard enough for change and bite the hand that feeds them.