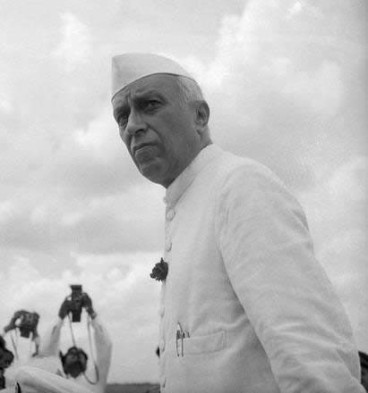 India on Saturday (14 November) fondly remembered the country's first prime minister Jawaharlal Nehru on his birth anniversary which is also celebrated as Children's Day in the country. Nehru played a leading role in internationalising the Indian independence struggle.
He helmed the movement under the guidance of Mahatma Gandhi and headed the Indian government from its establishment as an independent nation in 1947 until his death in 1964. Nehru's four pillars of domestic policies were democracy, socialism, unity and secularism, and he largely succeeded in maintaining a strong foundation of all four during his tenure as prime minister.
On the occasion of his 126th birth anniversary IBTimes UK has compiled the most memorable quotes of Pandit Nehru as he was fondly called.
"Life is like a game of cards. The hand you are dealt is determinism; the way you play it is free will."
"Peace is not a relationship of nations. It is a condition of mind brought about by a serenity of soul. Peace is not merely the absence of war. It is also a state of mind. Lasting peace can come only to peaceful people."
"The forces in a capitalist society, if left unchecked, tend to make the rich richer and the poor poorer."
"Our chief defect is that we are more given to talking about things than to doing them."
"You don't change the course of history by turning the faces of portraits to the wall."
"What we really are matters more than what other people think of us."
"Time is not measured by the passing of years but by what one does, what one feels, and what one achieves."
"Loyal and efficient work in a great cause, even though it may not be immediately recognized, ultimately bears fruit."
"Grown-ups have a strange way of putting themselves in compartments and groups. They build barriers... of religion, caste, colour, party, nation, province, language, customs and of rich and poor. Fortunately, children do not know much about these barriers, which separate. They play and work with each other and it is only when they grow up that they begin to learn about these barriers from their elders."
"A moment comes, which comes but rarely in history, when we step out from the old to the new; when an age ends; and when the soul of a nation long suppressed finds utterance."