Jay Z launches $56m music streaming service to rival Spotify but what is Tidal?
Hip hop mogul Jay Z has added another venture to his growing business empire after launching a new streaming service to rival the likes of Spotify and Deezer, but the big question most people have been asking is: What is Tidal?
The launch for Tidal, which has been promoted on social media with the hashtag #TidalForAll, was a star-studded event with Beyonce, Rihanna, Madonna and Daft Punk among those in attendance.
Here is a rundown of why they were there and what the music industry's latest streaming service has to offer...
What is Tidal?
Tidal offers CD-quality streaming of more than 25 million songs and 75,000 music videos. It also offers ready-made playlists for subscribers and "editorial" although this is yet to be elaborated on.
How much does it cost?
The service is membership-based and offers two different packages for the US. For $9.99 per month, the user gets standard sound quality, while $19.99 per month earns them what has been described as "lossless high fidelity sound quality". There are no free options with Tidal.
For comparison, Spotify offers a free membership with adverts while their premium package is $10 per month. Dr. Dre's Beats Music, which has teamed up with Apple, costs $9.99 per month or $99 million for a yearly subscription.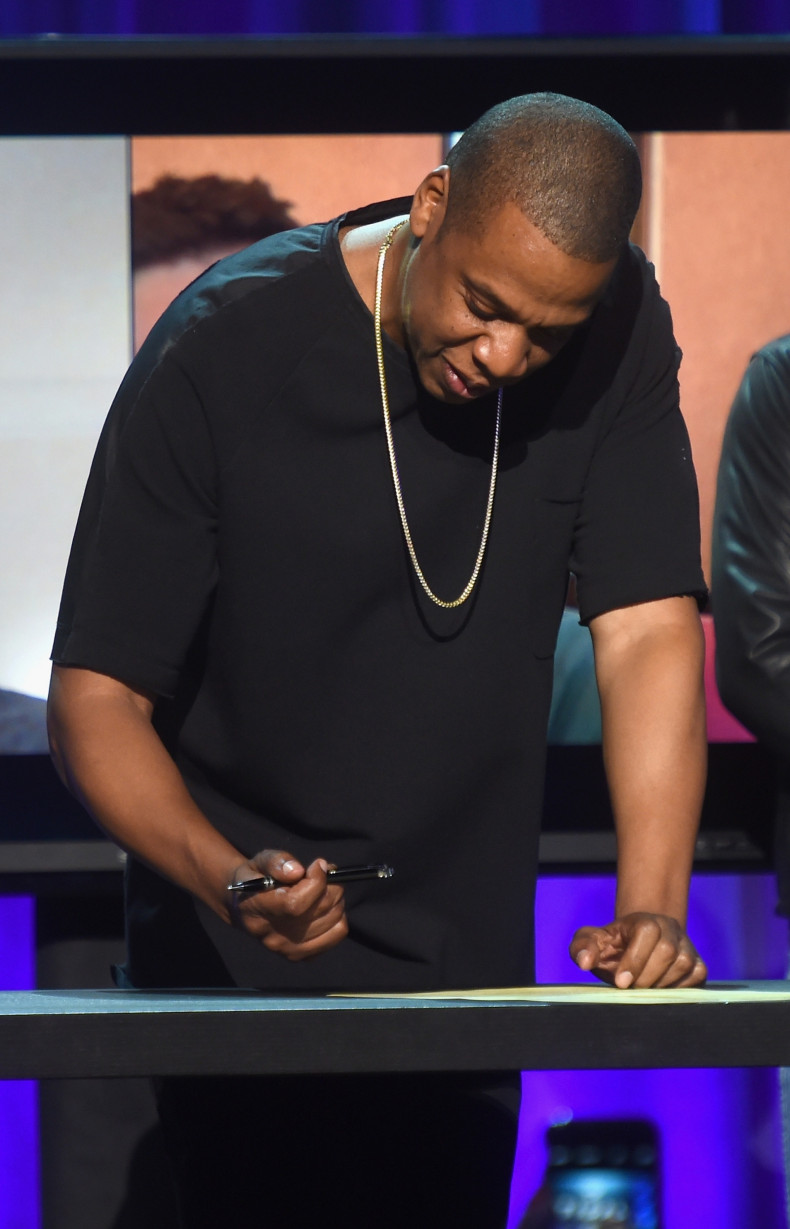 How did Jay Z get involved?
The 45-year-old rapper invested millions of dollars - $56m to be exact - into Aspiro, the Norwegian company that created Tidal.
Explaining his decision to venture into the music streaming realm, Jay Z told Billboard recently: "We saw the movement and how everything was going and figured that this could possibly be the last music format that we see in this lifetime.
"We didn't like the direction music was going and thought maybe we could get in and strike an honest blow and if the very least we did was make people wake up and try to improve the free-versus-paid system, and promote fair trade, then it would be a win for us anyway."
What musicians are on-board with Tidal?
Being one of music's biggest-selling artists of all time, Jay Z smartly used his influence on the industry to attract artists from all corners of pop. Including himself, 16 of the most successful musicians around today gathered on the stage or via Skype to sign on as co-owners in front of an audience in New York City on 30 March.
Aside from the hip hop legend himself, the other board of directors are: Beyonce, Kanye West, Rihanna, Madonna, Calvin Harris, Chris Martin, Arcade Fire, Daft Punk, Alicia Keys, Jason Aldean, Nicki Minaj, Usher, J Cole, deadmau5 and Jack White.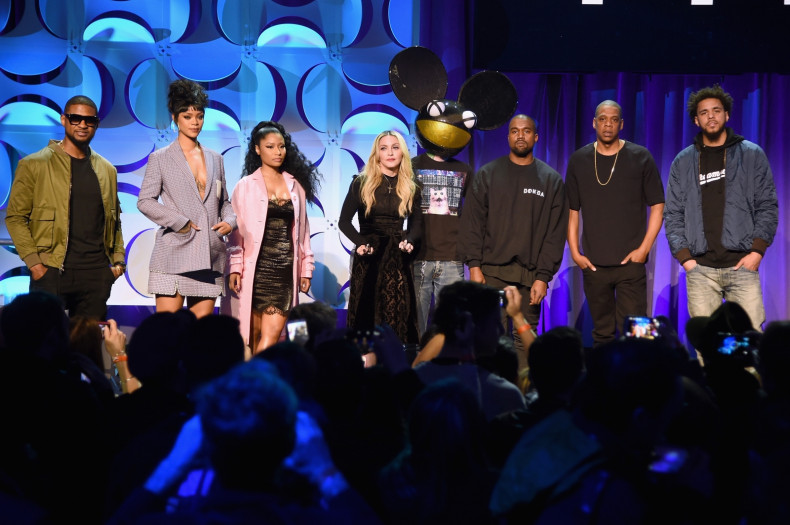 Girl On Fire singer Keys was the only artist to address the audience, and said in her speech: "So we come together before you on this day, 30 March 2015, with one voice in unity in the hopes that today will be another one of those moments in time, a moment that will forever change the course of music history.
"For today we announce of Tidal, the first ever artist-owned, global music and entertainment platform."
Taylor Swift has also pledged her allegiance to Tidal, uploading her entire back catalogue - except her latest album 1989 - onto the streaming service after controversially removing her music from Spotify in November 2014.
How does the Tidal deal benefit the artists?
Many artists over the years have complained about the small profit they make from streaming their music on Spotify. However with no free option on Tidal, it gives the artist more opportunity to cash in.
Addressing the benefits for the artists, Jay Z told Billboard: "Will artists make more money? Even if it means less profit for our bottom line, absolutely. That's easy for us. We can do that. Less profit for our bottom line, more money for the artist; fantastic."