As we celebrate the advancement of women in the workplace and International Women's Day this past March, it seems appropriate to reflect on the progress that women have achieved in the intervening years.
As my mentor and hero, Christine Lagarde, head of the International Monetary Fund, has said, women's participation in the economy is of "macroeconomic" importance on a global level and will be a key strategy for the institution moving forward.
Since the late 1800s, women have made tremendous strides in their ability to pursue their dreams of education and meaningful work and to support themselves and their families in the United States and the United Kingdom.
In pursuing these goals, women have helped improve working conditions for all workers and have been a major factor in Western Civilisation's prosperity over the past century and a quarter.
Despite the progress and as a personal beneficiary of such progress as an equity partner and law firm leader, evidence suggests that many women remain unable to achieve their goals – especially in law firms and General Counsel positions in corporations.
The gap in earnings between women and men, although smaller than it was years ago, is still significant; survey findings released by the New York City Bar Association, for example, indicated that, 35% of all lawyers at the firms in 2015 were women, "despite representing almost half of graduating law school classes for nearly two decades."
Another recent study by Major, Lindsey & Africa, a legal recruiting firm headquartered in Chicago, found that male partners make 44% more on average than female partners make.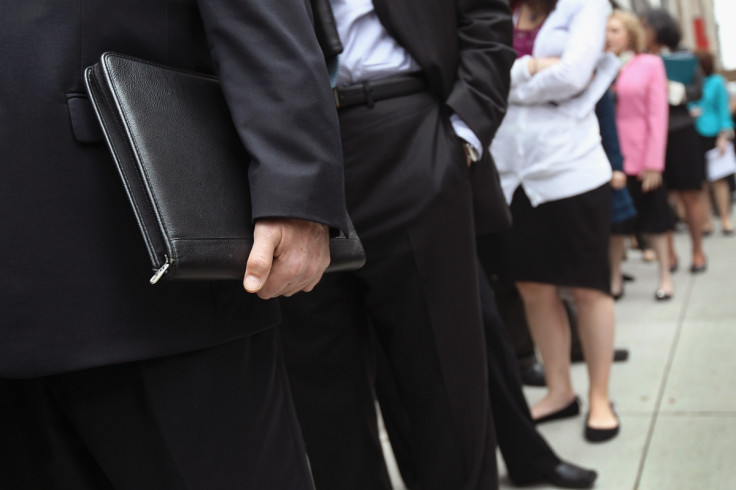 It is often said that we should welcome women's presence in the workplace because it allows us to capitalise on the talents of our entire population, and this is certainly true. But it is also good business. A number of studies on how groups perform indicate that workforces that vary on dimensions such as gender, race, and ethnicity produce better decision making processes and better outcomes.
The 'Jealous Mistress'
One of the primary factors contributing to the failure of highly skilled women to reach the top of their profession – whether in private practice or in business as a General Counsel – is because the legal profession requires longer working hours and weeks and penalises taking time off.
Enter the 'Jealous Mistress'. Some background is needed for those not in the legal business - "Jealous Mistress" in our jargon means the "Law", implying that our wives and husbands are jealous of all the work we do often involving late nights due to the excessive work, spread across various time zones and requiring long hours. And yes it is a jealous mistress.
The nature of the industry has a disproportionately large effect on women, who continue to bear the lion's share of domestic and child-rearing responsibilities.
Further advancement has been hampered by barriers to equal opportunity and workplace rules and norms that fail to support a women's rise to success to grab the brass ring and a reasonable work-life balance. Many female lawyers feel underappreciated, exploited when it comes to client credit and feel discriminated in the legal arena.
Some workplaces are much better than others and purposefully help clear the way to give women opportunities to advance. Other work places simply do not and are blind to the role of women. Regardless, if these obstacles persist, we will squander the potential of many female lawyers and incur a substantial loss to the productive capacity of our legal economy at a time when the ageing of the population and weak productivity growth are already weighing on economic growth.
One recent economic study estimates that increasing the female participation rate to that of men would raise the United States' gross domestic product by 5%.
However, a number of factors, which I have only had a chance to touch upon above, appear to be holding female attorneys back, including the difficulty women currently have in trying to combine their careers with other aspects of their lives, including caregiving.
In looking to solutions, we should consider improvements to work environments and policies that benefit not only women, but all workers in the legal profession. Pursuing such a strategy would be in keeping with the story of the rise in women's involvement in the workforce, which, as I have described here, has contributed not only to their own well-being but more broadly to the welfare and prosperity of our global legal economy.
I continue to be inspired by Ms Lagarde, as well as Malala Yousafzai, the advocate for girls' and women's education, who said, "We cannot all succeed when half of us are held back."
The opinions and observations expressed by the author have been made in a personal capacity.
---
Mona Dajani is a partner in the New York and Chicago, US offices of international law firm Baker & McKenzie. For over 20 years, she has served as the lead lawyer in complex acquisition, financing and development transactions involving energy and infrastructure facilities around the world. Mona focuses her global practice on tax equity, project finance, corporate finance, mergers & acquisitions, portfolio acquisitions, construction and/or restructuring for government and private clients involving energy and clean technology companies.
---