Ten years since Jean Charles de Menezes' death, family and campaigners held a memorial service outside Stockwell underground station where he was accidentally shot by police officers.
The Brazilian national was shot on an underground train at Stockwell station in South London on 22 July 2005. Police incorrectly believed he was Hussain Osman, a man involved in a failed attempt to bomb the city's transport infrastructure two weeks after the 7/7 bombings.
The officers wrongly identified De Menezes as the failed suicide bomber and a specialist firearms team shot him in the head seven times.
Ten years on, members of De Menezes' family gathered at the underground station where he was shot, to remember Jean Charles. Activists and De Menezes' cousins, Vivian Figueiredo and Alessandro Pereira, observed a minute's silence outside the station.
With no police officers prosecuted for the shooting, Figueiredo called for justice for her cousin at the memorial.
"In a way we didn't reality get what we wanted. The people responsible, the officials involved in Jean's death will have to be accountable for what happened because it was the police's fault. The individuals weren't disciplined. They just got promoted," she said.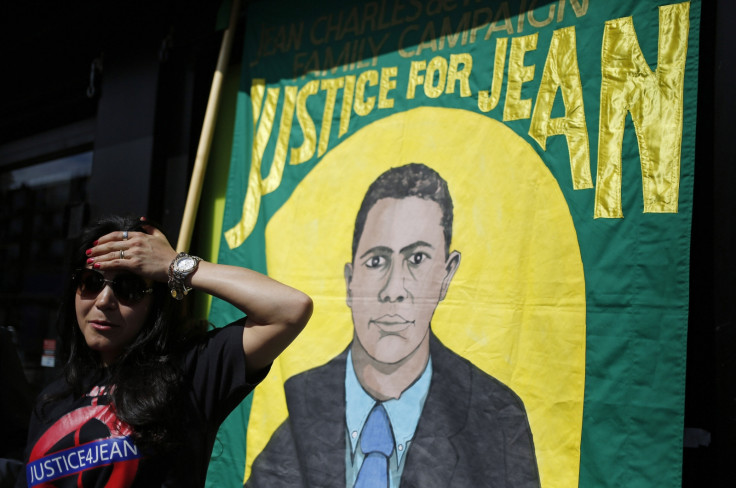 Pereira added that it was a difficult day for the family.
''It's 10 years since we lost a cousin. It's such a tragic situation. It's a very hard day for us and it makes us remember everything again and again,'' he said.
Britain's Crown Prosecution Service decided not to pursue the case in 2006, as there was not enough evidence for a realistic chance of conviction. The family of the Brazilian has since taken the case to the European Court of Human Rights.
Speaking at the service, the family's lawyer Marcia Willis-Stewart said it was up to the European Court now to determine if police officers should have been prosecuted.
''The proceedings in the European court will ultimately determine whether the UK's system for holding officers to account is sufficiently robust. There are reasons to believe it's not. It remains the case that no officer has been successfully prosecuted for a lethal use of firearms,'' she said.
De Menezes' family and legal team say that the ruling by the CPS defies Article 2 of the European Convention on Human Rights – that the state doesn't have the right to take a person's life, without a sentence implemented by a court.