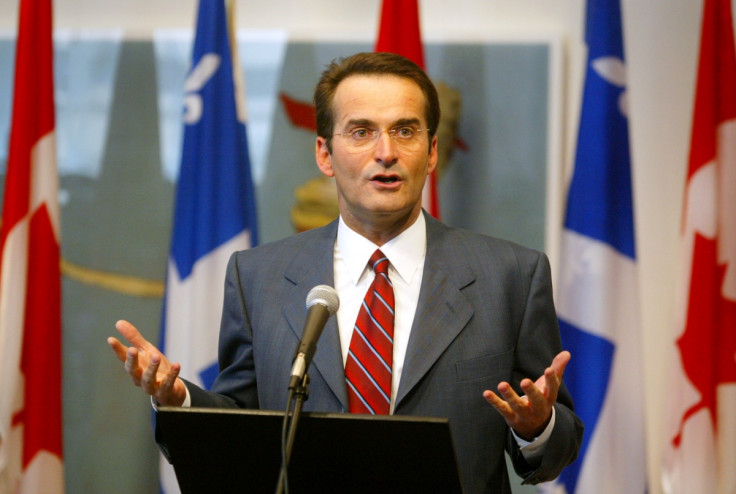 Former Canadian cabinet minister Jean Lapierre and his family have been killed, along with two pilots, in an air accident off an island in eastern Quebec.
Seven were killed in the fatal accident which occurred off the Iles-de-la-Madeleine. The loss of the 59-year-old politician-turned-pundit, his wife, two of his brothers and one of his sisters was made all the more tragic as the group were flying to attend Lapierre's father's funeral.
Canadian Prime Minister Justin Trudeau has offered his condolences on twitter, saying the Quebecois parliamentarian's death was a "great loss to the world".
Other Canadian leaders from across the political spectrum have offered similar messages. The Montreal Gazette quoted former prime minister Paul Martin as saying: "For him, this was not work ...he loved Canadians and he loved Quebecers."
Questions have been raised over the decision by pilots to fly to the island. Air Canada had already cancelled its own flights to Madeleine.
"The crash took place in a field on approach to the airport," said Quebec provincial police Sgt. Daniel Thibodeau, who described the weather conditions as "not ideal" for flying.
Canadian media has said the plane took a steep dive before crashing and breaking in half 100 metres away from the short runway, which is known for its perilous crosswinds.
Lapierre was elected to Canada's Parliament as a federalist Liberal in 1979, representing a Quebec district. He briefly served as youth and amateur sports minister in a short-lived government in 1984. At that time, he was just 28, the youngest cabinet minister ever appointed to that point.
He quit federal politics in 1992 but returned after Martin became Liberal leader in late 2003. He served as transport minister between 2004 and 2006.
He is survived by his two children, Marie-Anne and Jean-Michel, AP reported.