James Corden 'stole' Jennifer Lopez's phone and texted Leonardo DiCaprio during Carpool Karaoke session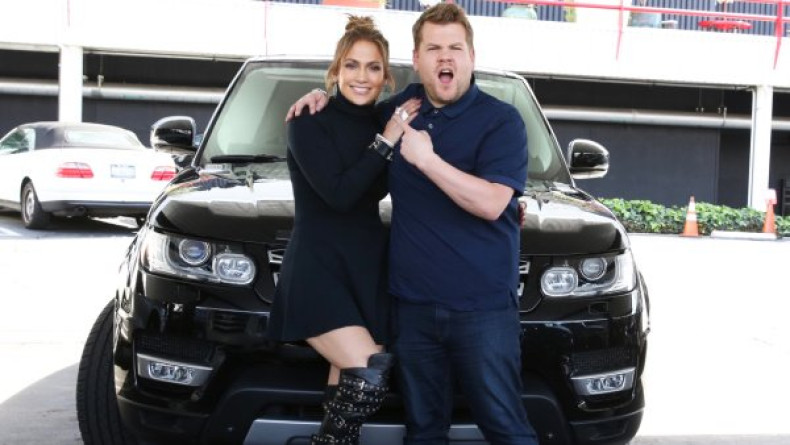 Jennifer Lopez was on James Corden's The Late Late Show primetime special "karaoking" along with the British comedian. And how do you think JLo was treated on Carpool Karaoke. For starters, Corden "stole" the singer/actress's phone and texted Leonardo DiCaprio.
"I stole her cell phone," Corden told ET Online. He chose to text The Revenant star, from a host of other celebrities, from her contact list, which included the likes of Demi Lovato, Bradley Cooper, The Rock and Cristiano Ronaldo.
In the text, he wrote, "Hey baby, I'm kind of feeling like I need to cut loose. Any suggestions? Let me know, JLo, you know, from the block." As the two were continuing with the show, JLo's phone rang with DiCaprio's reply: "You mean tonight, Boo Boo? Club-wise?"
JLo's reaction to the reply seemed priceless. She said, "The funny part is that he [Leonardo DiCaprio] actually thinks I'm serious. I don't...He thinks this was me!"
Before sending the text, the two sang JLo's hit Jenny From The Block. The singer also rubbished rumours that she had insured her buttocks.
Meanwhile, Corden said, "You never think you're going to meet Stevie Wonder. Singing Elton John's hits ... I thought, 'If these were auction prizes, they would go for hundreds of thousands of dollars, and yet this is my job'."
Corden's primetime special marks his successful one year anniversary since he took over the slot from Scotsman Craig Ferguson. The Late Late Show with James Corden airs weeknights at 12.35pm on CBS.