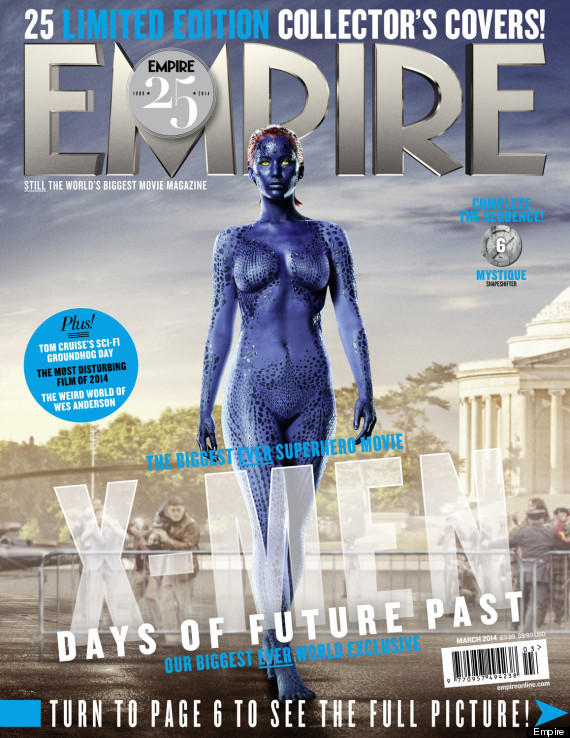 Jennifer Lawrence has posed near naked and completely blue for the cover of Empire magazine.
The collectors cover has been released ahead of the most eagerly anticipated sequels of the year, X-Men: Days of Future Past.
The Oscar winning actress shows off her flawless figure, leaving little to the imagination as she takes on the appearance of mutant shapeshifter Mystique, reprising the role for the 3D film.
The 26-year-old screen star previously had to endure seven-hours in hair and make up to transform into the blue-skinned character for X-Men: First Class.
Describing the daily ordeal of getting into costume she said: "When I was on like my seventh hour, I was like, "Why don't you just dip me in a bathtub of blue?"
"'But no, it's all airbrushed. They place the scales first with glue. Then they do three layers of airbrush blue and then five layers of splattering of all different colours...I know that everybody feels sorry for me, but we have so much fun. It's like a sleepover except I'm naked and being painted."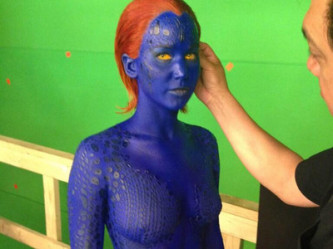 For the sequel, she was afforded the rare luxury of a body suit complete with scales, a prospect that had her overjoyed.
"I'm so excited because I'm going to wear a body suit," Lawrence told E! Online. "It will be from neck down so it will cut out time and the blisters."
Lawrence will join real-life boyfriend Nicholas Hoult, Hugh Jackman, Michael Fassbender, and Ian McKellen in the Marvel Comics prequel-sequel.
Meanwhile, she is bracing herself for the Oscars. The Hollywood star is a frontrunner for the Best Supporting Actress award for her portrayal of scatty housewife Rosalyn Rosenfeld in American Hustle.
She faces fierce competition from Twelve Years a Slave star Lupita Nyong'o, Julia Roberts, June Squibb, and Sally Hawkins.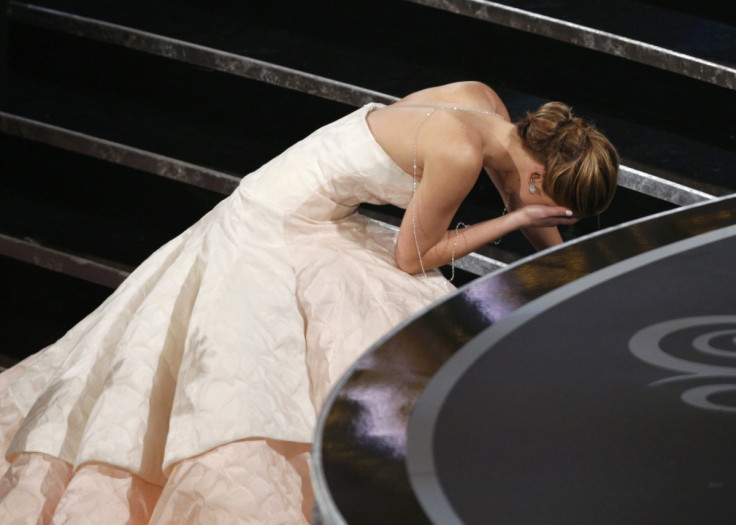 Lawrence won the best Actress award last year for her performance in Silver Linings Playbook and famously took a tumble as she went to collect her award.
She has been confirmed to star in the Farrelly Brothers' Dumb and Dumber To as well as the first part of The Hunger Games: Mockingjay.
X-Men: Days of Future Past is set to release on May 23.