Jennifer Lawrence and Amy Schumer have been busy spending time in 2015 writing and developing a movie but barely anything is known about it. However, Lawrence has offered up a little piece of information about the upcoming comedy, revealing she will portray the crazy sister opposite Schumer's responsible one.
Emmy award-winning comedian Schumer has previously said the final product will be "funny, dirty and real" – kind of a given considering the pair's humour. Lawrence seems to agree with the description at least, admitting to Entertainment Tonight during the press tour for The Hunger Games: Mockingjay - Part 2: "Yup, it is all of those things."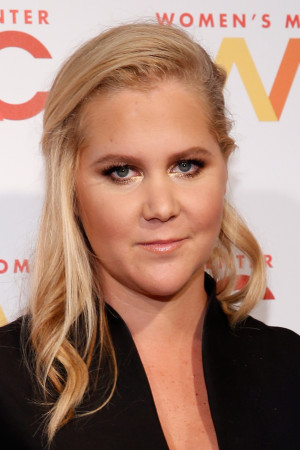 "Amy, in this movie, she has it very together. It's her lifelong dream to be a flight attendant. She works at the airport," the 25-year-old revealed. "And I'm a mess. There's not really boys in it. We both have very similar senses of humour, obviously, and aren't afraid, which is a good and bad thing, because I don't know what our movie will be rated.
"And we're both very blunt. So we've gotten through a really strenuous process without ever fighting, because we're both very straightforward."
In August, the Winter's Bone star talked to the New York Times about the project, admitting they had written about 100 pages.
Lawrence said: "Amy and I were creatively made for each other. We have different flavours. It's been the most fun experience of my life. We start the day off on the phone, laughing. And then we send each other pages. And we crack up." Unfortunately, it looks like fans of the twosome will have to wait a while before it reaches cinemas.
Lawrence has been Hollywood's golden girl since achieving success in Silver Linings Playbook, American Hustle and the hugely popular Hunger Games franchise, not to mention her involvement in the well-received X-Men films, opposite James McAvoy and Michael Fassbender.
Schumer is also swiftly becoming a well-known name in comedy, penning and starring in her Emmy Award-winning sketch TV series, Inside Amy Schumer, and feature-length film Trainwreck directed by Judd Apatow, which raked in serious money at the box office.
For all the latest entertainment news follow us on Twitter @alistinsider.