Top 5 Netflix recommendations of the week: Chicken Run, Exit Through The Gift Shop and Rain Man
In Bruges

It's safe to say that Colin Farrell is at his best when he's flexing his dark comedy muscles (just look at the recent success of film festival favourite The Lobster). So if you like your Farrell more cynically funny and less action (here's looking at you, Total Recall) then In Bruges is most definitely for you.
It tells the story of Irish hit men Ray (Farrell) and Ken (Brendan Gleeson) who, after failing on their last mission and accidentally killing an innocent bystander, are told by their boss Harry (Ralph Fiennes) to lie low in Bruges, Belgium, for two weeks until everything has blown over.
Harry tells them he'll be in touch when it's safe for the pair to return to London. While they wait, Ken starts to get a taste of Belgian culture, but the delights of the city are lost on Ray, who's taking the accidental shooting seeing as it was his first job as an assassin.
Things change when Ray meets Chloe (Harry Potter's Clémence Poésy), a film crew girl working on a movie starring a dwarf named Jimmy. When Harry's instructions finally arrive, Ken, not sure if he can carry out the new job, given his newfound appreciation for life thanks to idyllic Bruges, waits for an angry Harry to come and sort him out, enlisting the help of Chloe and Ray to get him out of trouble.
Watch this if you enjoyed: Seven Psychopaths, Burn After Reading, Kiss Kiss Bang Bang, RocknRolla, Snatch, Layer Cake, The Guard.
Available on Netflix US
Chicken Run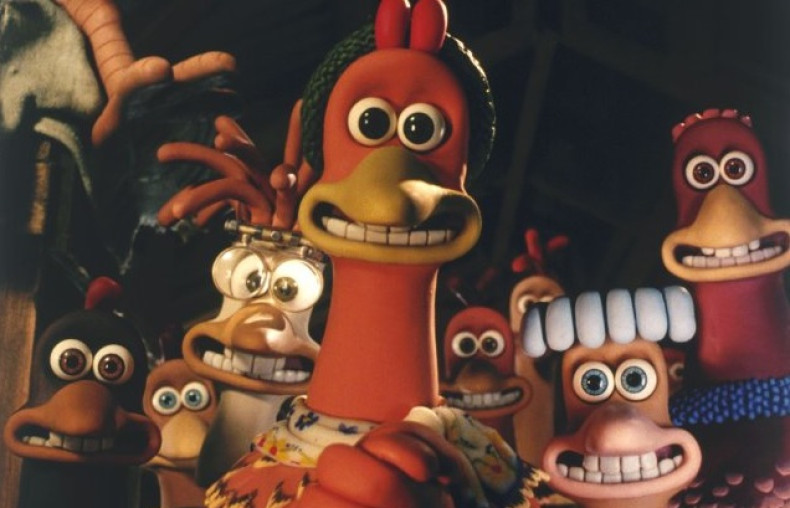 Really, there needn't be any encouragement for you to watch Chicken Run other than the statement that it's made by Aardman Animations – the studio behind Wallace & Gromit and Shaun The Sheep. But if you need a little more "thrust" towards the play button on your remote, then just listen to the completely silly yet wonderfully hilarious plot...
Ginger, Babs, Bunty and the rest of the chickens on the Tweedy farm dream of a life outside of the fences that constrain them; where they're no longer cooped up or expected to lay eggs for their tyrannical owners. But after numerous escape attempts, the chickens lose all hope of being free.
That is until one day, an American rooster (voiced by Mel Gibson) crash lands in their pen. Believing he flew there, optimistic Ginger pleads with Rocky the rooster to help them escape – but Rocky isn't quite as talented as Ginger thinks and with time not on their side thanks to Mrs Tweedy's chicken pie-making machine, the chickens race against all odds and the clock to save themselves.
It's The Great Escape with poultry. It even features a brilliant underground tunnel sequence that directly spoofs what Steve McQueen, James Garner and co did in the 1963 film. What more could you want?
Watch this if you enjoyed: The Curse Of The Were-Rabbit, The Wrong Trousers, Creature Comforts, Shaun The Sheep Movie, Surf's Up, Flushed Away.
Available on Netflix UK
Rain Man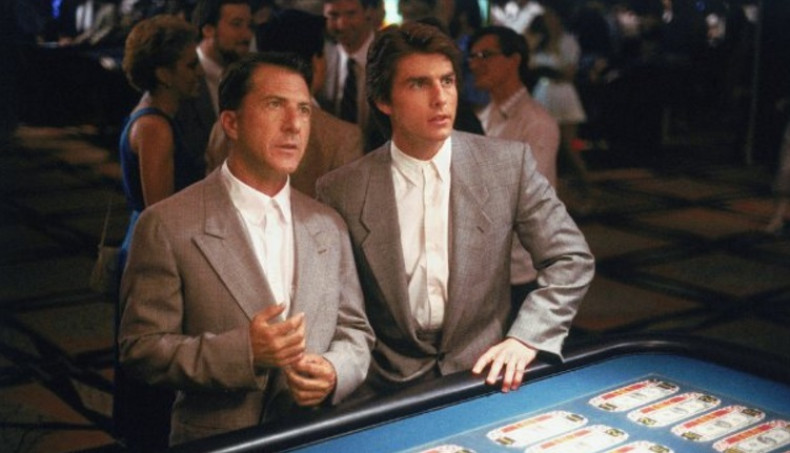 Younger audiences who think Tom Cruise is nothing more than a glorified action star will think again after watching his now-uncharacteristic performance in 1988's Rain Man.
Directed by Barry Levinson, the touching drama centres on brothers Charlie (Cruise) and Raymond (Dustin Hoffman) Babbitt, who are left two completely different bequests in their late father's will. Selfish Los Angeles hustler Charlie learns that his estranged dad has left him nothing but a bed of roses and a car, thaks to a huge falling out between the pair when Charlie was a teenager, while the rest of his fortune ($3 million, to be precise) has is being sent to someone else via a trust fund.
After some light digging, Charlie discovers that that the someone else is actually his unknown older sibling Raymond, an autistic savant who has lived in a psychiatric institution for the past 20 years. Charlie then snatches Raymond out of the facility to take him on a lust for life trip to the west coast as a cunning plan to get a hold of some of the inheritance. But Raymond's quirky and sometimes hard-to-manage behaviours drive Charlie mad, as well as ridding him of his self-indulgence to embark on a cross-country bonding trip you wouldn't necessarily expect.
Watch this if you enjoyed: Awakenings, Kramer vs. Kramer, Jerry Maguire, Patch Adams, Forrest Gump,
Available on Netflix UK
The 100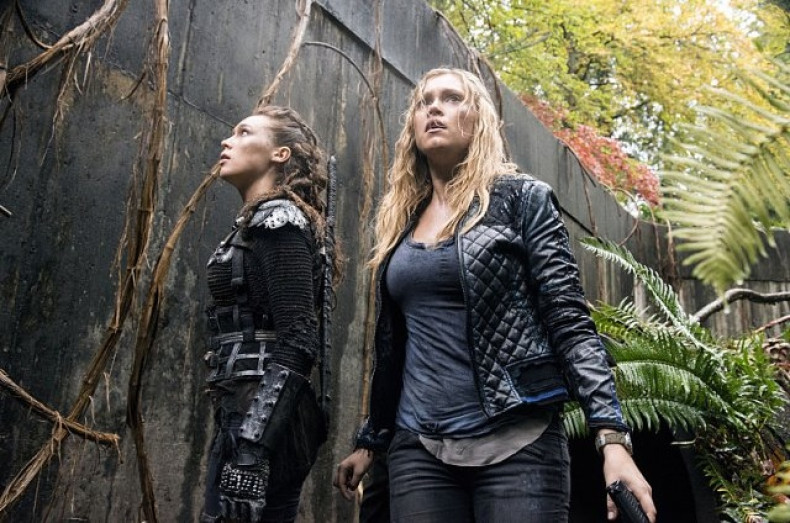 Netflix has finally added season two of popular post-apocalyptic TV drama series The 100, which means a binge-watch is imminent for those who enjoy both the show specifically and the genre.
Originally airing in the US at the start of 2015, the second season continues on with the same kind of action, as Clarke, Finn, Bellamy, Raven and the gang carry on trying to adjust and survive after being abandoned on apocalyptic Earth.
You see, the first saw 100 juvenile delinquents from space, sent back to Earth 97 years after a nuclear war destroyed everything on the planet with the idea of those who sent them there that they could eventually repopulate the planet, making it habitable again. But of course, things aren't as easy as that, and the fate of the entire human race hangs in the balance while simultaneously resting on the decisions of these young criminals as they face threats such as cannibals, violent Mountain Men and territorial survivors called Grounders.
If you've not yet started watching The 100 but are intrigued by its premise, you needn't be put off by the fact that there's now multiple series on the streaming platform. With only 29 episodes across both seasons, you're soon to catch up ready for the upcoming series three in no time.
Watch this if you enjoyed: Sense 8, Arrow, The Flash, Agents Of S.H.I.E.L.D, Gotham, Defiance, Falling Skies, Teen Wolf, The Tomorrow People, Orphan Black.
Available on Netflix US
Exit Through The Gift Shop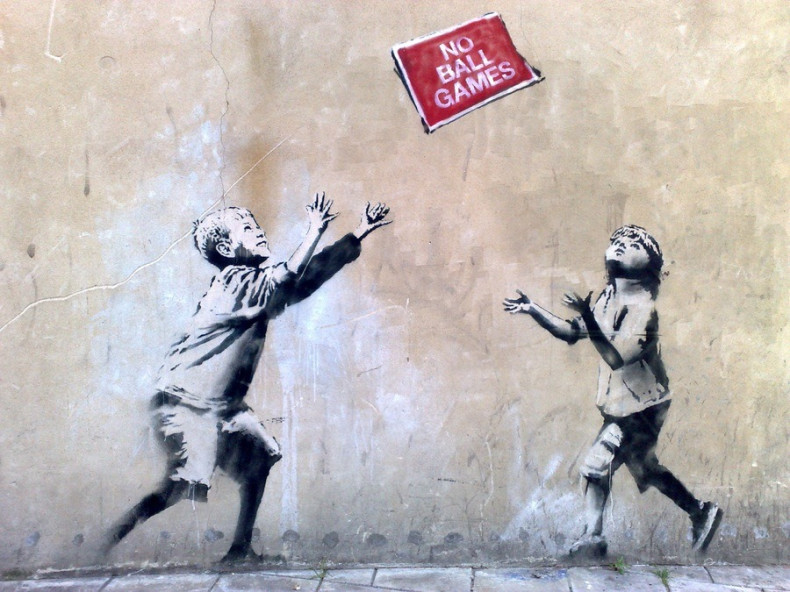 If you're into graffiti, graphic design or just contemporary art in general, you're bound to enjoy Exit Through The Gift Shop, a film about the elusive British-born activist-turned-artist Banksy.
What started out as a documentary conducted by an eccentric French amateur filmmaker who tried to locate and befriend Banksy took an unexpected turn when the iconic artist flipped the camera back its owner. The film, which was eventually directed by Banksy himself, features interviews with him about his work as well as fellow street artists Shepard Fairey, Poster Boy, Neck Face and Invader.
Because of the insider nature of the picture, there has been debate over the years as to whether the documentary is genuine or a mockumentary – although Banksy consistently says yes whenever he's asked if the film is real.
Watch this if you enjoyed: Style Wars, Bowling For Columbine, Beautiful Losers, Blackfish, Man On Wire, Our City Dreams, Indie Game: The Movie, Wasteland.
Available on Netflix UK