He Named Me Malala is released in UK cinemas this Friday (6 November), after a successful stint showcasing in many festivals around the world including Telluride, Toronto, San Diego, Adelaide and London. The film takes a look at both the events that lead up to the Taliban's attack on Pakistani schoolgirl Malala Yousafzai, as well as her road to recovery and eventual growth into becoming one of the most influential advocate for the female's rights to education and equality.
To commemorate the Davis Guggeheim movie coming out on wider release, IBTimes UK has compiled a list of all of Yousafzai's most inspirational quotes about everything, from what happened to her, to her thoughts on equal rights...
"I don't want to be remembered as the girl who was shot. I want to be the girl who fought for the rights of every child, whether girl or boy, the right of education and the right of equality. This is the cause to which I want to devote my life." - Accepting the Tipperary International Peace Award in Ballykisteen, Ireland.
"He believed that lack of education was the root of all of Pakistan's problems. Ignorance allowed politicians to fool people and bad administrators to be re-elected."
"We realise the importance of our voices only when we are silenced."
"We human beings don't realise how great God is. He has given us an extraordinary brain and a sensitive loving heart. He has blessed us with two lips to talk and express our feelings, two eyes which see a world of colours and beauty, two feet which walk on the road of life, two hands to work for us, and two ears to hear the words of love. As I found with my ear, no one knows how much power they have in their each and every organ until they lose one."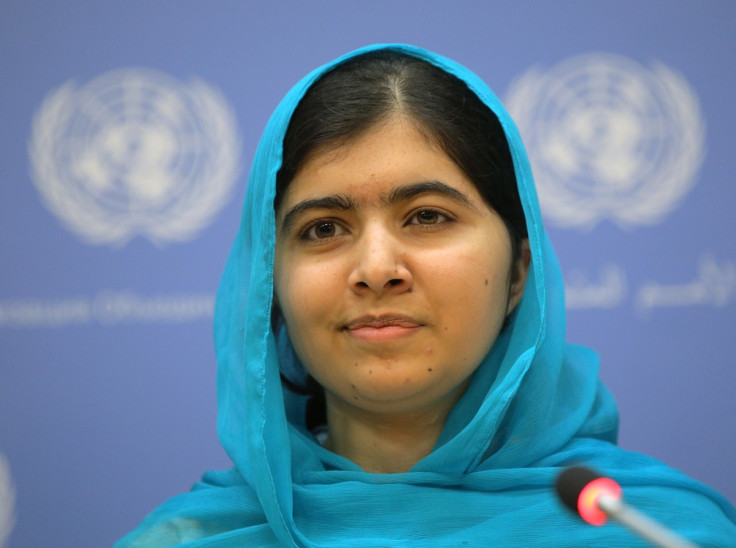 "Once I had asked God for one or two extra inches in height, but instead he made me as tall as the sky, so high that I could not measure myself."
"I distracted myself from the fear and terrorism by thinking about things like how the universe began and whether time travel is possible." - Taken from her 2013 book, I Am Malala: The Girl Who Stood Up for Education and Was Shot by the Taliban.
"One child, one teacher, one book and one pen can change the world." - Addressing the UN General Assembly in 2013.
"Why is it that making tanks is so easy and building schools is so hard?"
"We cannot succeed when half of us are held back. Education is the only solution."
"I tell my story, not because it is unique, but because it is not. It is the story of many girls." - Her speech after she became the youngest Nobel Peace Prize laureate in Oslo, Norway in 2014.
For all the latest entertainment news follow us on Twitter @alistinsider.