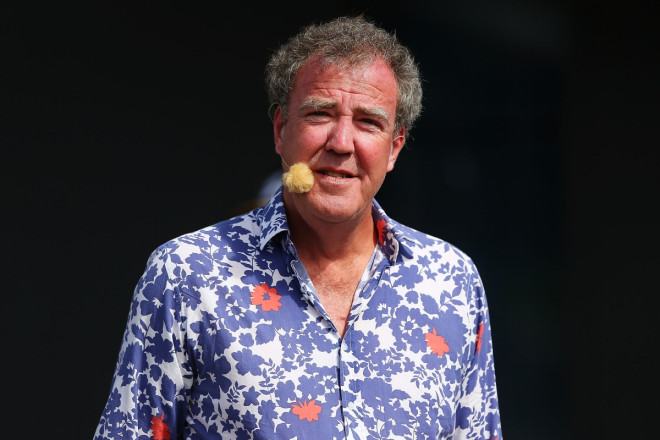 Motor mouth Jeremy Clarkson is back in the dating game and looking for a new model after his wife Frances left him stranded on the kerb by filing for divorce.
Of course, the end of anyone's marriage is no cause for celebration. Nor is it time for lame car-based puns, so let's park them right now.
Nonetheless, Clarkson's second divorce has been greeted by some less friendly reports as a kind of 'karmic' car-crash.
To help the Top Gear man walk away with dignity from the smoking wreckage of marriage number two, we have drawn up a theoretical dating profile for him.
In fact Clarkson has been wasting no time if reports in the Press are correct, with him and a Top Gear researcher named Phillipa Sage reportedly enjoying intimate moments.
Failing that, the BBC star could log on web app Tinder or website Plenty of Fish for a replacement, or even consider paying for a six month subscription on something a bit more exclusive, such as Match or eHarmony, at around £80 for six months membership.
Just because one relationship runs out of gas does not mean there is no hope of new love coming over the horizon– especially for a man of Clarkson's considerable means.
Whatever he does, Clarkson can be pretty sure there's plenty of females out there willing to take him for a ride.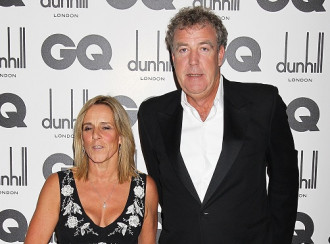 Likes:
Going fast - The right woman for Clarkson is not going to be a Hyacinth Bucket type, back seat driver, who panics mildly whenever a pedestrian steps in to the road 100 yards ahead.
Talking – Clarkson has built on an incredibly lucrative career from humble beginnings as a local reporter in Wolverhampton. Central to this success has been a passion for speech which shows no signs of abating yet.
The right woman for Clarkson probably has less passion for expressing opinions on practically anything.
Dislikes:
Custard Pies – Clarkson was splatted in the face by one thrown by a protester in a stunt.
Anti-car protesters/ the Green lobby – The BBC man was singled out for the custard pie treatment because of his "promotion of the motor trade".
Other famous British presenters – Clarkson and Piers Morgan clash regularly on Twitter about various issues. The Top Gear presenter ecently threatened to spill the beans on Morgan – to precisely no clamour from the public for the sacked CNN host's secrets.
Must be willing to:
Put up with a lot of flak – Newspapers are regularly filled with stories about who Clarkson has annoyed with his comments. The most recent calls for his head have been from former pop star Jamelia and Labour politician Harriet Harman, for allegedly saying the 'n word' during recording for Top Gear.
Would like to meet:
There's a suspicion that Clarkson's perfect partner probably resembles these two in some significant ways: