Jeremy Clarkson teases fans with big changes for The Grand Tour season 2 in hysterical trailer
Clarkson and co are back with a whole lot of drama for the second series.
The Grand Tour is coming back for round two, with the newly released trailer revealing how the series will include some interesting changes.
The clip treats fans of the show to behind the scenes footage of Jeremy Clarkson, Richard Hammond and James May in action and trialling some new ideas.
The famous trio are brainstorming how to replace the Celebrity Brain Crash segment on the Amazon Prime show, which viewers thought was "cringe" in season one.
It begins with Clarkson, 57, on the phone to one of the show's producers while his co-stars listen on disapprovingly. The screen blacks out before the question: "What to do with celebrity guests?" pops up.
Clarkson then tells Hammond and May: "They want us to get rid of Celebrity Braincrash.
Hammond replies: "What are we gonna do instead? We've got to do something!" before Clarkson teasingly says: "I know exactly what we're going to do".
The next scene shows the trio in a garage as Clarkson battles to split a silver Romario in two.
Hammond and May question the safety regulations involved in asking celebrities to operate such powerful machinery.
A nonchalant Clarkson assures them that the familiar faces will actually only be required to drive the "half a car".
The trailer offers a hint of driving drama that fans can look forward to, with May getting behind the wheel and having a go at handling the "customised" car around the track. Clarkson quips: "Even James May can drive it," before the vehicle spins out of control and comes to an abrupt halt.
We already know that the new series features dramatic scenes as Hammond was in a terrifying accident while filming the show in June this year, leaving him on crutches.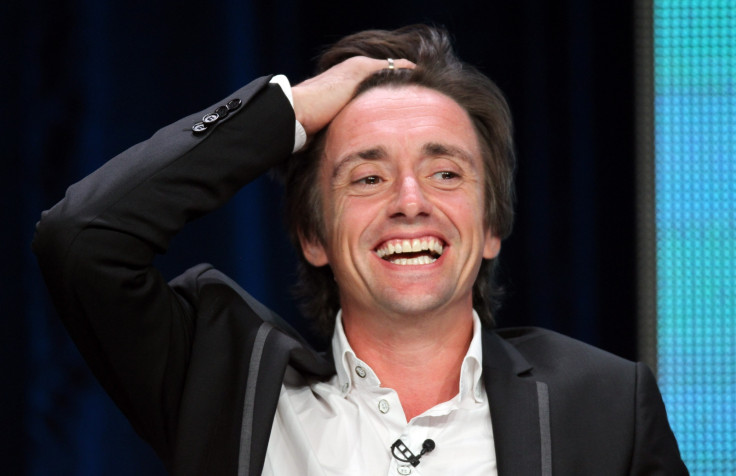 Richard Hammond is known as "The Hamster" to fans.
Getty Images
The presenter had to be airlifted to hospital when the 220mph supercar he was driving fell 100ft down a hill before landing upside down and bursting into flames.
Fans of the show have reacted to the new trailer in their droves, with one person commenting: "Oh FINALLY they got rid of that. Celebrity brain crash wasn't funny, it was horrible. Didn't like it at all. Glad it's gone! Looking forward to seeing celebs on GT. "
While another said: "Good call to get rid of celebrity brain crash, just need a better stig than the American now."
The Grand Tour season 2 premieres exclusively on Amazon Prime Video on 8 December, with new episodes released weekly.