Jeremy Clarkson told producer 'I'll get you fired' before allegedly punching him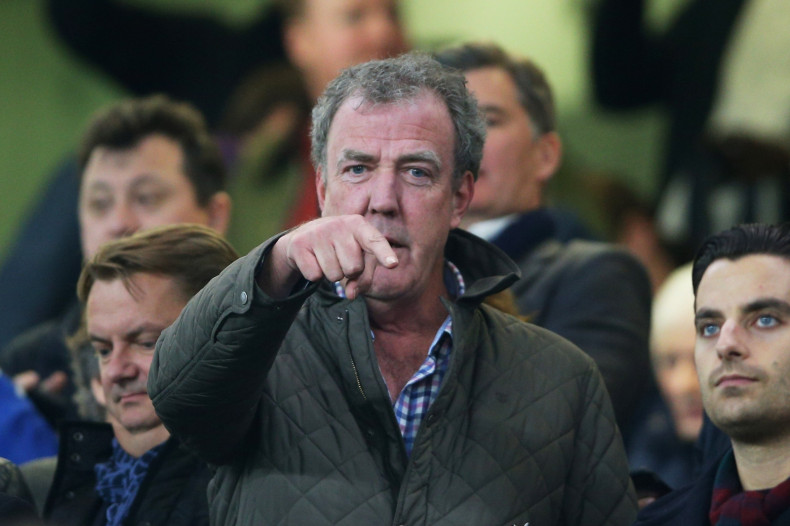 Jeremy Clarkson is alleged to have told a Top Gear producer he would lose his job, before punching him over a "fracas" about food, according to witnesses.
Clarkson is said to have gone on a 30-minute, expletive filled rant against producer Oisin Tymon at a hotel in North Yorkshire because he was unable to order a steak at the end of a day's filming.
Clarkson is currently suspended by the BBC after he is alleged to have punched Tymon following during the dispute.
Four members of the same family who claim to have seen the incident at the Simonstone Hotel near Hawes say they were "shocked" at the 54-year-old's behaviour.
Sue Ward, 54, told Sky News: "He said he [Tymon] hadn't done his job properly, it was ridiculous that there was nothing to eat, obviously there was lots of expletives in between all this, and that he would be losing his job, he would see to it that he would lose his job.
"Even someone who's really inept at their job should be told properly, in a proper manner.
"But the fact that it was in a public place, I didn't want to listen to that language."
Her brother-in-law, Bob Ward, added to the Mail Online: "He was saying: 'This is not f*****g good enough. This is typical of the f*****g BBC. You're going to lose your job over this, I'll make sure of it.
"He then asked if someone could get him a Chinese, but he was told no because the hotel is in the middle of the Dales and miles from anywhere.
"He was just effing and blinding constantly, which is not on in a family hotel like that. The staff didn't know what to do, or what to say, but they did nothing. If it was one of us we would have been thrown out."
Details of the outburst emerged after it was revealed Clarkson himself first reported the incident to the director of television, Danny Cohen, after he became aware it upset other members of the Top Gear team.
With Clarkson's future still in doubt, he is due to appear before a BBC disciplinary panel in connection with the latest controversy.
The panel will be chaired by Ken MacQuarrie, the head of BBC Scotland, who conducted the investigation into Newsnight's false expose of Lord McAlpine.