Jeremy Corbyn: 4 reasons why Labour MPs will not defect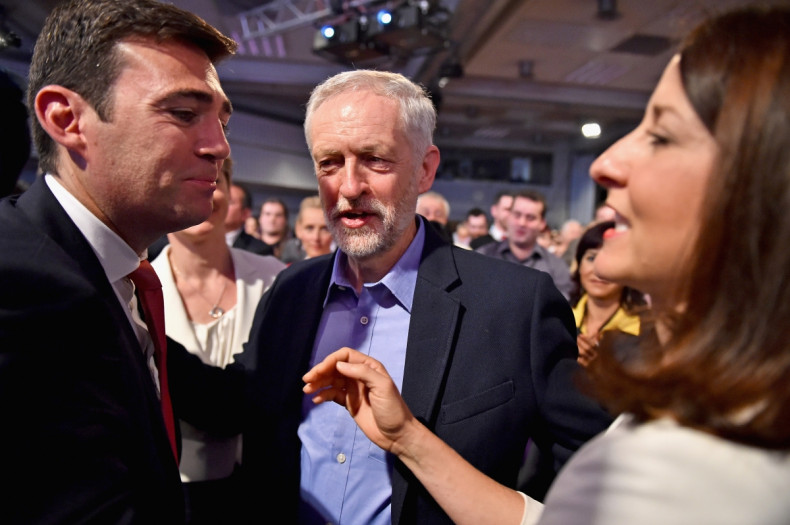 Just days into Jeremy Corbyn's leadership of the Labour party there is already talk of defections by some of his MPs, lured away by the centrist flickers of the Cameron-Osborne Conservative government, or the post-coalition Liberal Democrats under left-minded Tim Farron.
"I've had various unsolicited texts, some of them over the weekend, where I felt like I was being an agony aunt rather than anything else," Farron told the Evening Standard. "People who have been members of the [Labour] party for as long as I've been a member of mine, who feel that they don't recognise their party anymore and feel deeply distressed."
And the former Labour donor Assem Allam, who owns Hull City Football Club, promised to fund Labour MPs who want to defect to the Lib Dems or set up a new centrist party. But are we really on the cusp of mass defections from Labour? There may be one or two MPs who decide to go rogue, but here is why the vast majority won't quit Labour.
It would confirm everything the Corbynites have accused them of.
Red Tories. Tories in disguise. Tory-lite. Closet Tory. Tory, Tory, Tory. Anyone to the right of Corbyn, such as Lenin, is automatically dismissed by many of his supporters as a Conservative. Why don't you go and join the Tories?, they jeered at Liz Kendall and Yvette Cooper during the Labour leadership debate. Even Andy Burnham, northern man o' t'people, got the occasional shrill cry of Tory belched at him. So what greater strategic blunder could moderate Labour MPs commit than jump ship to the Conservatives, or their late coalition partners the Liberal Democrats? Why would you entrench Corbyn's support further by confirming what the most vociferous Corbynites have been accusing them of − not really being Labour supporters at all.
They would face huge pressure to call a by-election.
There is no constitutional obligation to call a by-election when an MP defects to another party, but there is a recent precedent: Mark Reckless and Douglas Carswell. Both men defected to Ukip from the Conservatives, and won their respective by-elections (though Reckless later lost his seat in May 2015). They knew, after defecting, their legitimacy in the eyes of their electorates rested on a by-election. Those who don't offer their electorate a by-election − such as the former Tory-turned-Labour MP Shaun Woodward, who defected to Blair's benches in 1999 − are always criticised heavily. Guess who said at the time that the Woodward defection made him "uncomfortable"? It was Jeremy Corbyn. And who called for a by-election, adding: "If he's joined Labour fine and great, but he'd better prove that he's wanted in Parliament. I think that principle is one we've got to re-establish." It was Corbyn's friend and political ally − and a near-deity to Corbynites − the late Tony Benn. Any defections from Labour would induce enormous pressure for by-elections. Does any Corbyn-sceptic Labour MP really want to face that barrage? Or risk their seat in a by-election? Far more realistic would be splitting the party. Given that the vast majority of Labour MPs do not want Corbyn to be leader, that split would unlikely benefit the minority far-left in the Parliamentary Labour Party (PLP). The far-left would probably be forced to carve themselves off after any deposition of Corbyn, leaving the PLP behind to the moderates who dominate. So it makes more sense for moderate Labour MPs to hang on in there rather than jump ship to rival parties.
Many have been unequivocal in their commitment to the Labour party.
Lots of those Labour MPs at the sharp-end of the Corbynites' verbal daggers have repeated that they are totally committed to the party, that they plan to continue fighting their case within it and believe fully in its values. Kendall, seen as the Blairite candidate and on the right of the party, was unequivocal. She told The Independent on Sunday: "I am a loyal person: I am never going to leave the party I love [...] I can no more leave the Labour Party than leave my own family. And you never stop fighting for what you believe in. I won't quit." Those words are coming from someone to the furthest right within the Labour party and others have echoed her sentiments, including her campaign manager, John Woodcock MP. They're not going anywhere.
Few think Corbyn will last until 2020 anyway.
A testing first few days in the job, skeletons in the closet, a lukewarm PMQs appearance, vast differences with his MPs on policy that will leave him struggling to find a platform of compromise from which he can lead his own shadow cabinet -- Corbyn's position is already precarious. He won a significant mandate from the party to lead it, and most MPs are trying to give him the space and time to find his feet, but this is a honeymoon period of sorts. Once it comes down to the nitty gritty of deciding party policy, the contradictions between him and his shadow cabinet will explode. On Nato, Trident, the EU, welfare, and all the rest of it. So many expect his leadership to be unsustainable − meaning he'll be out of the door well before 2020, giving the party a chance to select a more moderate, electable, unifying candidate in his place. Why risk everything by defecting, and possibly have to fight a by-election in the process, when you don't think the Corbyn era will live to see the next general election? Better to stay in the party, get organised and prepare for the coming leadership election.