A Labour government would introduce a maximum wage in a bid to tackle inequality in the UK, Jeremy Corbyn suggested on Tuesday (10 January).
"We have the worst levels of income disparity of most of the OECD (Organisation for Economic Co-operation and Development) countries, in this country, it is getting worse," he told BBC Radio 4's Today programme.
"If we want to live in a more egalitarian society and fund our public services we cannot go on creating worse levels of inequality."
He added: "I would like to see a maximum earnings limit." But Corbyn, who earns a six-figure salary as opposition leader, failed to disclose how high he thinks the cap should be.
The Gini-coefficient – a measurement used by the OECD to measure income inequality – rose from 0.25 in 1979 to 0.34 in 1991.
Inequality hit a record high in the UK when Gini hit 0.36 in 2007/8, then fell back to its current level of 0.35.
Scandinavian countries, such as Denmark and Norway, have low levels of income inequality with Gini scores around 0.25.
Corbyn cited no evidence that a maximum wage cap can reduce inequality. IBTimes UK has asked the Labour leader's office for further information.
'Not wedded to free movement'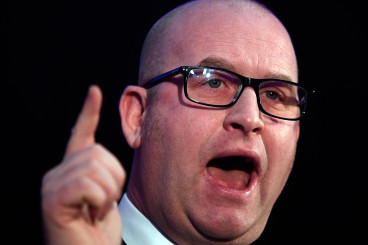 The left-winger's comments come just hours before he delivers a major speech on Labour's Brexit stance.
Corbyn will travel to Leave-voting Peterborough, Cambridgeshire, to deliver the address.
A preview of the speech has already seen him being attacked on the left and right for his comments over immigration.
"Labour is not wedded to freedom of movement for EU citizens as a point of principle," he is due to say.
"But nor can we afford to lose full access to the European markets on which so many British businesses and jobs depend. Changes to the way migration rules operate from the EU will be part of the negotiations."
Full access to the EU's single market would require the UK to keep free movement rules.
"If Jeremy Corbyn thinks working-class voters will be fooled by the load of flannel he has come out with today then he has another thing coming," said Ukip leader Paul Nuttall.
Green co-leader Caroline Lucas, meanwhile, accused Corbyn of "capitulating" to the Conservatives on Brexit.
"At a time when we need a real opposition more than ever we're seeing Labour dancing to the Tories' brexit tune," she said.