Theresa May has urged her European counterparts to listen to voters' concerns about globalisation and immigration as the continent faces a rise in "fringe" parties from the "hard-left and hard-right".
The British prime minister, who did not specifically name any of the fringe parties or politicians, issued the warning as she outlined her vision of a shared society in a major speech to the Charity Commission in central London on Monday (9 January).
"We see those fringe voices gaining prominence in some countries across Europe today – voices from the hard-left and the far-right stepping forward and sensing that this is their time," she said.
"But they stand on the shoulders of mainstream politicians who have allowed unfairness and division to grow by ignoring the legitimate concerns of ordinary people for too long.
"Politicians who embraced the twin pillars of liberalism and globalisation as the great forces for good that they are, but failed to understand that for too many people – particularly those on modest to low incomes living in rich countries like our own – those forces are something to be concerned, not thrilled, about."
May claimed that people were questioning the system of globalisation, free markets and free trade, particularly in the UK after the MPs' expenses and phone hacking scandals.
"And they come to a simple conclusion: that there is one rule for the rich and powerful and another for everyone else," the Conservative premier added.
"This is dangerous for it sows division and despair as the gap between those who are prospering and those who are not gets ever larger, and resentments grow."
"So our responsibility is great. It is to show that mainstream, centre-ground politics can deliver the change people need.
"That mainstream, centre-ground politics can respond to public concern. And that a mainstream, centre-ground government understands what needs to change and has a plan to set things right."
Break from Thatcherism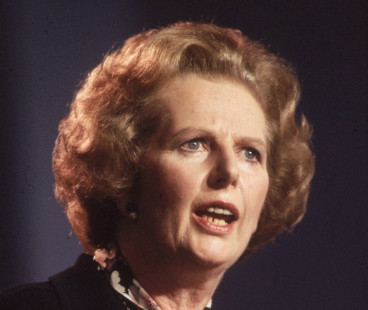 The address, which also saw May outline reforms to the UK's mental health provision, including mental health first health training for teachers across England and Wales, offered a glimpse into the prime minister's personal philosophy.
She rejected "laissez-faire liberalism", a mantra embraced by Margaret Thatcher's Conservative administration of the 1980s, and argued that the government did have a role to play in society.
"A new philosophy that means government stepping up – not just in the traditional way of providing a welfare state to support the most vulnerable, as vital as that will always be," May said.
"But actually in going further to help those who have been ignored by government for too long because they don't fall into the income bracket that makes them qualify for welfare support."
The speech, the PM's first of 2017, sets a tone for her government's year ahead and gives meat to the hitherto bare bones of so called "Mayism".
Brexit backers would also be pleased to hear that May has a "comprehensive, wide-ranging plan" to split from the EU. The UK government plans to invoke Article 50, the mechanism to split from Brussels and trigger talks, by March 2017.
But Andrew Gywnne, Labour's shadow minister without portfolio, said it would "take more than a speech and slogan" from May to convince voters that she wants to tackle division in society.
"The Tories should be judged on what they have done in government: over the last six years they have systematically failed to stand up for the majority," he said.
"Under the Tories those at the top have been given tax breaks while everyone else suffers, working people have had vital support cut and our NHS is being run into the ground.
"Mental health is a case study in Tory failure. Repeatedly the Tories give speeches saying they will give mental health parity with physical health, but their record is dismal: spending on mental health fell by £600m in the last parliament, money intended for children's mental health goes to other priorities and there are thousands fewer mental health nurses than when the Tories came to power."