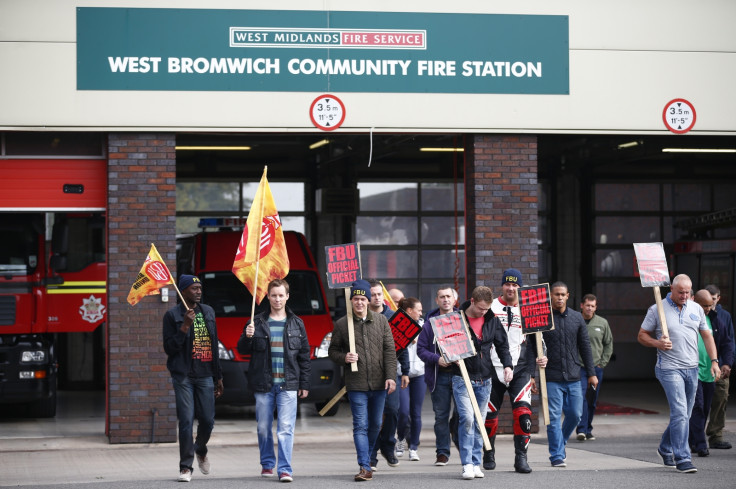 The 37,800 strong Fire Brigades Union (FBU) has given Jeremy Corbyn a boost by re-affiliating with Labour after the left-winger's election to the party leadership. Matt Wrack, the union's general secretary, said the Islington North MP had reinvigorated the party by winning in September.
He said union representatives overwhelmingly voted at a special conference in Blackpool to reunite with Labour after splitting from the party 11 years ago. "Firefighters recognise that the Labour party has changed for the better since the election of Corbyn, who has given our members and supporters hope that we can shift the political debate in favour of working people," Wrack said.
"We have a Labour Party leader and shadow chancellor who are vehemently opposed to austerity, who are ready to fight for a fair alternative that doesn't attack the living standards, livelihoods and the hard-won rights of working people."
Corbyn welcomed the decision and described the result as: "A milestone in the building of our new politics and our labour movement. I thank the FBU for this vote of confidence in our new politics which believes investing in our public services is a matter of national pride.
"Our National Executive Committee will now deal with the formalities, but to those FBU members who are now in a Labour-affiliating union for the first time, I look forward to extending a warm welcome."
The vote comes as Corbyn faces a row over Labour's stance on UK air strikes on Syria. The former Stop the War Coalition chair wrote to his MPs after Prime Minister David Cameron made his case for a British intervention against the Islamic State (Isis) in the Middle Eastern nation.
Corbyn said he was unconvinced by Cameron's plan but his shadow foreign secretary Hilary Benn argued that there was a compelling case for air strikes on Syria. Some former Labour ministers even called for the 66-year-old to step down. However, a spokesman for the Labour leader told IBTimes UK that he would not respond to the comments.