Labour locked in 'brutally honest' debate over UK air strikes on Isis in Syria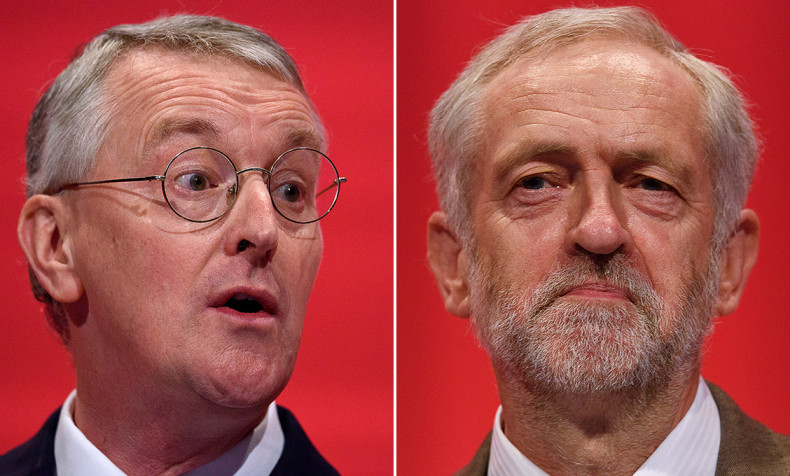 Labour are locked in what one shadow minister has described as a "brutally honest" debate over whether the party should back David Cameron's plan to launch UK air strikes on Islamic State (Isis) targets in Syria. The row broke out after Jeremy Corbyn wrote to MPs explaining that he was unconvinced by the prime minister's case for war in the House of Commons.
"The prime minister did not set out a coherent strategy, coordinated through the UN, for the defeat of Isis. Nor has he been able to explain what a credible and acceptable ground force could retake and hold territory freed from Isis control by an intensified air campaign," the Labour leader and former Stop the War Coalition chair wrote.
"In my view, the prime minister has been unable to explain the contribution of additional UK bombing to a comprehensive negotiated political settlement of the Syrian civil war, or its likely impact on the threat of terrorist attacks in the UK. For these, and other reasons, I do not believe the prime minister's current proposal for air strikes in Syria will protect our security and therefore cannot support it."
But shadow foreign secretary Hilary Benn openly opposed Corbyn and argued that there was in fact a "compelling case" for a British military intervention in Syria. Other shadow ministers also showed their discontent by briefing against their leader in the media.
Emily Thornberry, Labour's shadow education minister, took to the airwaves on the morning of 27 November to make her case against Cameron's plan. "I heard a lot about bombing but I didn't really hear about a great deal else, and Cameron agreed with me that you can't bomb a country from 30,000 feet into a Western-style democracy – there has to be more than that," Thornberry said.
The Islington South MP also shared her scepticism about the prime minister's claim that there are around 70,000 non-Islamist rebels fighting in Syria. "If we are going to make ourselves safer, we need to make sure that a more stable Syria comes out of this," she told BBC Radio 4's Today programme.
Corbyn has previously hinted that he will not give Labour MPs a free vote on the issue and his shadow cabinet are set to meet on 30 November in an attempt to reach a decision. The talks, which Thornberry called "brutally honest", will come with just three days to go before the Oldham West and Royton by-election, where Jim McMahon is expected to win the seat back for Labour.